AEHRA Forms Partnership with Miba Battery Systems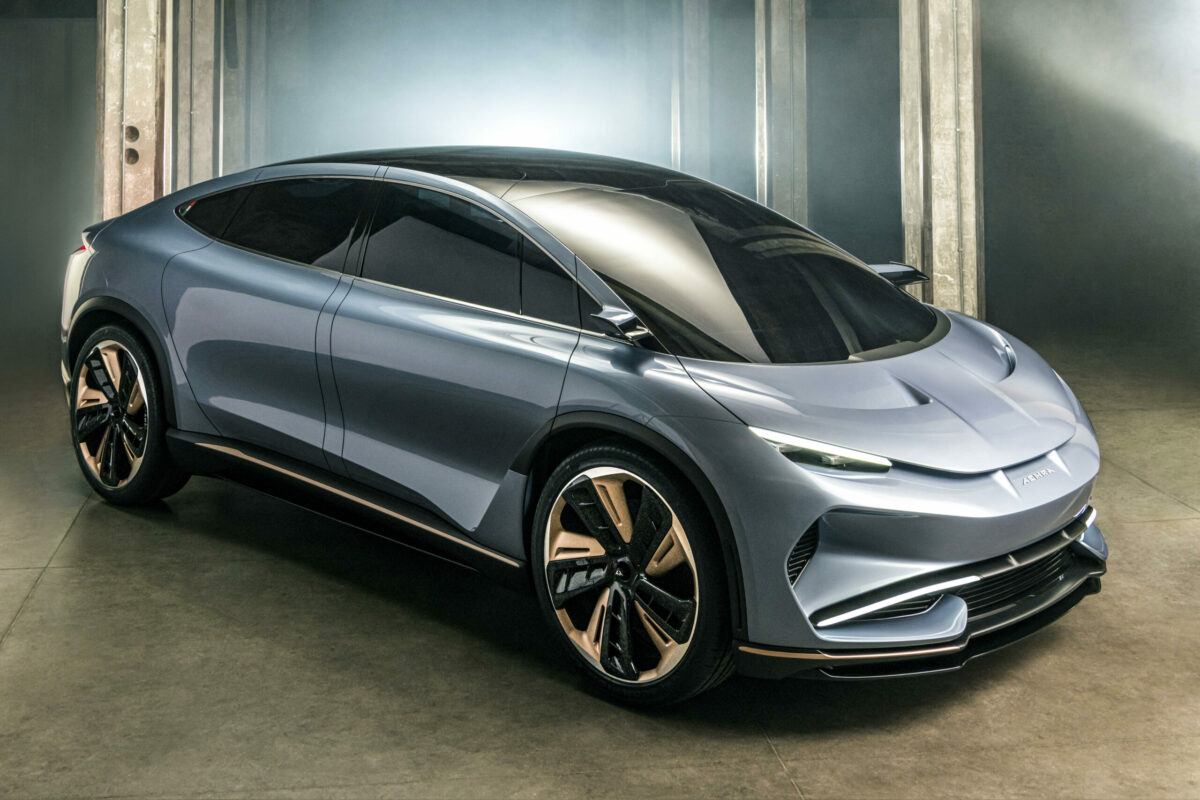 AEHRA, the new global ultra-premium EV brand, has announced a partnership with Miba Battery Systems, an Austrian-headquartered battery supplier, to jointly develop battery packs for AEHRA's SUV and Sedan models. This collaboration aims to create bespoke battery solutions specifically tailored to AEHRA's vehicle architecture, optimizing range, efficiency, and weight-saving.
The partnership with Miba Battery Systems represents a departure from traditional "off-the-shelf" battery solutions, allowing AEHRA to take advantage of the latest advances in battery cell technology and chemistry. By working closely with Miba, AEHRA can create a battery pack that seamlessly integrates with the vehicle's body structure, ensuring optimal performance and enhancing the overall customer experience.
Stefano Mazzetti, AEHRA Head of Purchasing and Procurement, emphasized the benefits of partnering with Miba, stating, "Miba operates a highly flexible approach, which is ideal for AEHRA as we are developing EVs that transcend what is perceived as mainstream within the automotive industry. Miba is particularly well suited to provide the type of features we wish to have in our batteries to provide optimum range and efficiency and integration with the body structure of our SUV and Sedan."
One of the key objectives of this collaboration is to achieve ultra-fast charging capabilities of up to 350 kW and a peak voltage of 925V. The development targets also include an impressive driving range of 800 km (497 miles) enabled by a battery capacity of up to 120 kWh. By avoiding generic battery solutions, AEHRA can fine-tune the battery packs to meet the specific requirements of their SUV and Sedan models, ensuring optimal performance and efficiency.
AEHRA's commitment to sustainability and longevity extends beyond battery optimization. The company aims to prioritize battery repairability and sustainability to extend the lifespan of both the battery unit and the vehicle itself. This approach aligns with AEHRA's holistic energy strategy, which encompasses the entire electric powertrain system, including electric motors, driveline inverters, and energy-efficient vehicle design.
Franco Cimatti, AEHRA Chief Engineering Officer, highlighted the company's approach to powertrain performance, stating, "We will offer excellent dynamic performance of course – but we are not setting out to break any speed records. We will take a more measured approach to avoid the need to oversize the battery, which simply leads to increased cost, weight, inefficiency, and complexity."
In addition to delivering cutting-edge electric vehicles, AEHRA is focused on providing holistic solutions for customers. The bespoke battery technology developed in partnership with Miba will support bi-directional charging, enabling customers to use the electricity stored in their vehicle's battery to power their homes. This feature proves particularly useful for customers with solar energy systems, as they can utilize the energy from their car battery to power their homes during periods of low solar generation.
The partnership with Miba Battery Systems marks a significant milestone for AEHRA as it strives to transform the entire customer experience and deliver its first vehicles by 2025. AEHRA's dedication to developing tailored battery solutions underscores its commitment to innovation, sustainability, and superior performance in the ultra-premium EV market. With Miba's expertise in battery technology and production, AEHRA is well-positioned to achieve its goals and establish itself as a leader in the EV industry.