A Great Racer, Gone Too Soon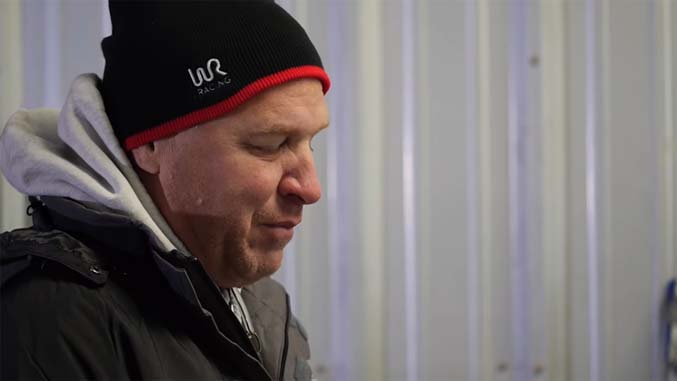 Dave Wheeler, owner of Advanced Autosports, passed away on December 12. To say that he will be missed by many in the Spec Miata community is an understatement. Dave typically had over 50 Spec Miatas under his wing at any one time, and so over the past two decades has influenced many hundreds of racers. He also wrote The Spec Miata Constructors Manual, which helped thousands of racers build their cars. And that's just a quick summary because Dave also worked in Trans-Am and ran a successful parts business among other accomplishments.
Dave was a "special" guy and many racers can remember their first interactions with him. I met Dave via phone, but it was a memorable call. I was standing in a Hyundai dealership closing on a nice donor NB Miata that I wanted to build into an SM racer. I was having trouble finding someone to build the car, and somehow I found Dave and his book. I called him and asked if he could build the car so that I could get my SCCA license. He said "sure, but you should come up to Chicago for a school that is happening next weekend. I'll rent you a car and you can get your license before we even start building your car." Fortunately, I could hear the voice of wisdom behind his command-and-control declarations, so I did. Dave (and Ann O'Malley) took care of me and I was in love with racing from the first drive of that rental SM through the paddock at Blackhawk Farms Raceway.
When you race in Spec Miata you meet and get to know a true community of racers. As a driver flying in from Texas, Dave made that possible for me; without him I would never have met Jim Kettelkamp, Steve Krock, Dan Ibrahim, Tom and Tyler Brown, Voytek, Mooney, Pogo, Dr. Paul, Thomas Bernacki, Lon Blaser, Tyson Schiesow, Mitch and Danny Bender and many, many others. Dave's crew were great folks too and a reflection of Dave's character. I count many of these people as friends, and I'm sorry I never got to say thanks to Dave for what he made possible.
After a few years of Spec Miata, my son and I decided to run the 25 Hours of Thunderhill. We asked Dave to be our crew chief because we realized Dave's common expression "we'll make it work" was a simple summary of his deep knowledge of how to run race cars under changing and unexpected conditions. Dave did a great job running the team, we won the race in our class, and it was a highlight of my life, as it was, I think, for many people who were part of it.
When somebody changes your life, "friend" almost doesn't cover it. Dave was a mentor, an inspiration and a gift. We'll miss him terribly and think of him every time we roll out onto the track at Blackhawk or Road America or Gingerman. Dave, I hope you're looking down on us from an UltraShield seat in heaven and you can see how much we love you.
To see and hear Dave in action on video, take a look at our 8 part documentary from the 2013 NASA 25 Hours of Thunderhill: