700 Horsepower Audi Prototype Developed In Absolute Secrecy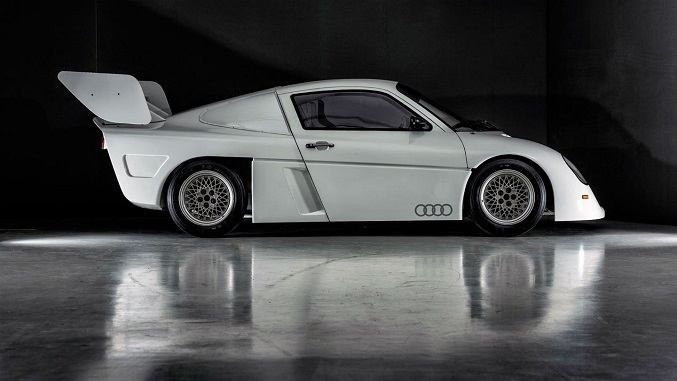 The 2019 Goodwood Festival of Speed is happening July 4th through July 7th, so we thought it would be a good idea to share some vintage racing content that is especially cool: a mid-engine prototype Audi Group S rally car at Goodwood back in 2017. The little 700 horsepower, 2,200 lb. beast is known simply as the Group S Prototype as it never received a proper name; in fact, the Audi factory team never got the chance to run it in stage rally due to the VW/Audi board of directors not wanting anything to interfere with the popularity and high podium ratio of the Quattro A1/A2, and Sport Quattro S1 and S1 E2.
The factory team saw the writing on the wall however: the Sport Quattro S1 suffered bad understeer in tight, slow corners due to its 5-cylinder engine being so far forward over the front axle. More nimble, mid-engine competition, such as the Lancia 037 and Peugeot 205T16, would soon leave it in the dust once they were more developed and had all-wheel drive systems like the Audi. What soon followed was a pretty fascinating story of developing the mid-engine Audi in secrecy, unbeknownst to the top brass in Ingolstadt. Check out more on that story here.
Take a look at the Group S Prototype at Goodwood in 2017, and get excited for this year's showcase of amazing, historic racing machines.