2020 Spec MX-5 SimRacing Challenge Registration Is Open!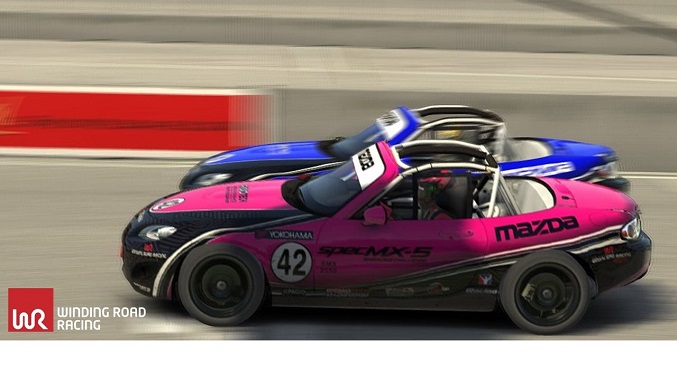 Modern sim racing is on a substantial growth curve, positioned as the best conduit for those who want to pursue their passion for motorsports, and even those who are looking to take it further and make it a career. Sim racing offers the realism of competition, plus networking opportunities not just for drivers, but for announcers, reporters, spotters, crew chiefs, data coaches, engineers and more.
For aspiring drivers of all disciplines, opportunity is the greatest gift. More and more series are emerging with the primary purpose of providing the opportunity to access that dream. That chance to prove, often to yourself more than anyone else, that you were right to believe you could do it. Regardless where the road takes you afterward, that empowerment will always serve you well.
The Spec MX-5 SimRacing Challenge is about creating opportunities; the opportunity for one talented sim racer to achieve that sometimes-unattainable goal of transitioning from virtual to reality. DJ Alessandrini did it last year; by winning the 2019 Spec MX-5 SimRacing Challenge he'll be racing a Spec MX-5 car at one of the five invitational events throughout North America this year.
The Spec MX-5 Challenge organization is committed to opening doors to those who deserve it. It is personal. Everything you need to know about the 2020 Spec MX-5 SimRacing Challenge is on our website – https://specmx-5.com/simracing-challenge-faq/, including the 2020 season registration link. If you have questions not answered in the FAQ, email [email protected]
For those of you not on iRacing, what are you waiting for? Chase your dreams, starting now.
So…who's got next? The field is already on-track to be even larger than last year!