2020 F1 Car Reveals Have Begun, And They're More Grandiose Than Ever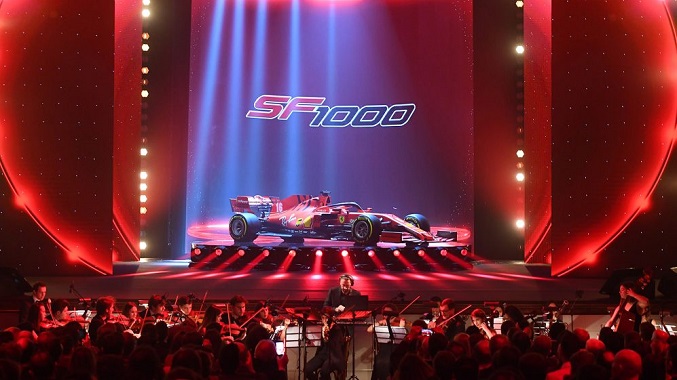 formula1.com
Not to be one-upped by anyone, Ferrari celebrated their launch of the 2020 SF1000 F1 car with an orchestra, ballet dancers, a choir, and a light show that rivals most of today's chart-topping pop stars.
Though, all of this excitement and hype isn't for nothing, as 2020 is sure to be a thrilling chapter in F1 history before regs change significantly in 2021.
There's significance behind the name, too. The 1,000 is meant to symbolize celebrating the year in which Ferrari will contest their 1,000th Formula 1 World Championship event, as reported by formula1.com. They're motivated for sure, with Vettel and Leclerc tasked with piloting the SF1000 to the constructor's championship this year. This is certainly no easy feat; they haven't achieved such glory since 2008. The video below could be viewed as some kind of carbon fiber saber rattling for sure:
Other manufacturers have debuted their 2020 cars, notably this gorgeously clean and simple livery from Haas:
Renault, McLaren, Red Bull, Williams, and more are expected to release their 2020 cars in the coming days – keep an eye on formula1.com!
What do you think about this upcoming F1 season and the hype behind teams releasing their 2020 cars? Comment below!