2011 BMW X6 Gets N55 Single-Turbo Six, Eight-Speed Transmission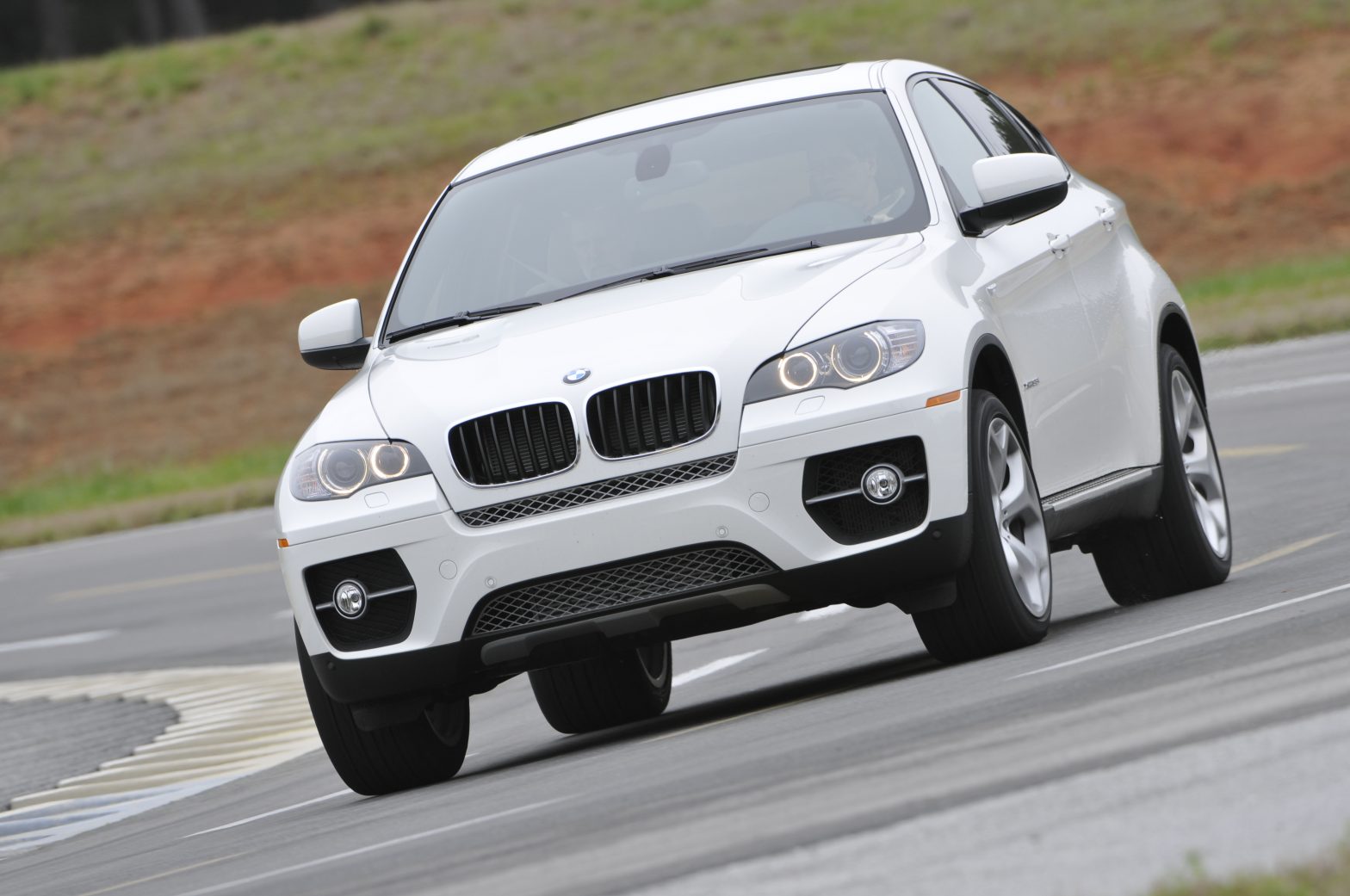 The ever-controversial BMW X6 may not be the most practical or overtly stylish of vehicles, but there's no doubt that it stands true to BMW's "Ultimate Driving Machine" mantra. For 2011, however, the X6 will no longer use the delicious twin-turbo inline-six used across the rest of the BMW range (codenamed N54), and will instead be powered by the automaker's new N55 twin-scroll, single-turbo six, which we recently had the chance to sample in the 2011 BMW 535i sedan.
The new engine reportedly produces 306 horsepower and 295 pound-feet of torque (a gain of six and loss of five, respectively), so performance shouldn't change too much. What's important, though, is that the N55 mill is a bit lighter than the N54, even when mated to BMW's new ZF eight-speed automatic transmission, which will be fitted to both six- and eight-cylinder X6 models.
While this all seems well and good, we can't help but wonder how the six-cylinder X6 will fare once the 535i Gran Turismo goes on sale. The base 5GT will use the same powerplant while offering consumers more usable passenger and cargo capacity, and what's more, the 535i GT will be available with xDrive all-wheel drive in the coming months. BMW would be smart to offer up the X6 with the 3.0-liter twin-turbo-diesel engine from the 335d and X5 35d, as that mill has had decent success in the larger X5 during the past year, and it would give the X6 a unique attribute over the 535i GT.
No official press release is available as of this writing, but we'll keep you posted about more details involving potential 2011 X6 alterations.