2010 World Car Of The Year Winners: It's A Volkswagen World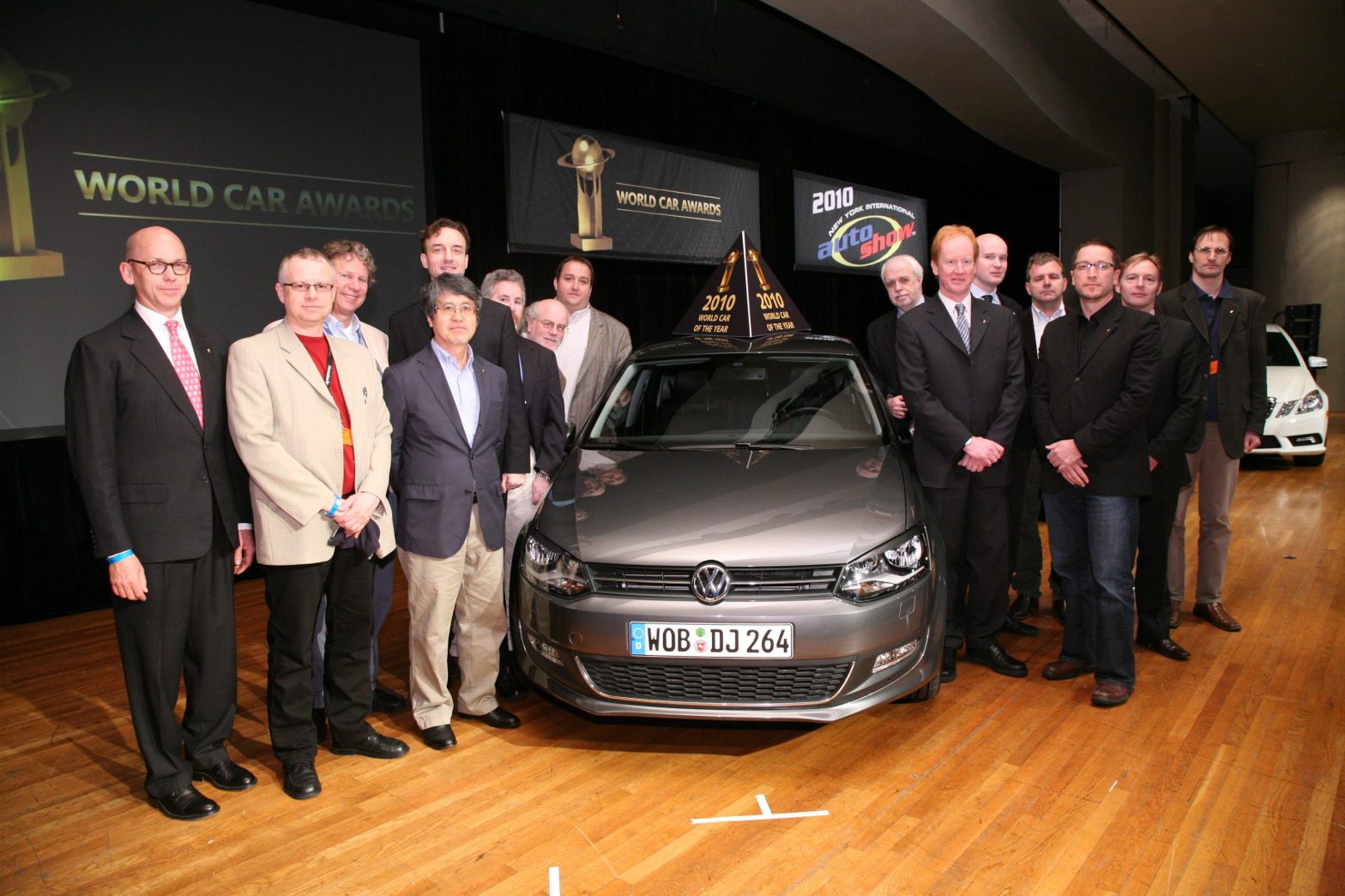 On April 1st at the New York International Auto Show, the sixth annual World Car Awards were handed out and the Volkswagen Group made out handsomely.
First to be given was the World Green Car award and the final three candidates were the Honda Insight, Toyota Prius, and Volkswagen's range of BlueMotion cars. In a touch of a surprise—and perhaps a truer reflection of global preference, according to many present—the Volkswagen BlueMotion diesels brought home the victory with a point total of 203, with the Prius close on VW's heels at 201. The Honda Insight earned just 151 points.
After Green came World Car Design 2010 and, as there was no VW family design that made the cut when the votes of the 59-member international jury were counted, the victory went to the first American car ever to win a WCA, the Chevrolet Camaro with 229 points. The Detroit muscle car was followed by the Citroën C3 Picasso at 205 points and Kia Soul with 197 points. Probably the most interesting trio of the day.
World Performance Car this year saw the Audi R8 V-10 get the nod with a whopping 173 points versus the distant second place Porsche 911 GT3 at 107 points, and the Ferrari California ranking third best with 88 points. (Remember: it's sheer performance on the line here, not looks.) We were certifiably bummed that the Lotus Evora didn't get on the final three for this.
Last but certainly not least, for the overall and all-powerful World Car Of The Year, the trio of finalists included the Mercedes-Benz E-Class, Toyota Prius (also Japan's car of the year 2010), and 2010 European Car Of The Year, the VW Polo. In another slight upset, the wee Polo conquers all with 761.1 points, beating out the Mercedes E-Class which got 747.1. The third place Prius rounded out the illustrious trio with a tally of 715.4 points.
Congratulations to all. Can't wait till next year.