2010 Aston Martin Rapide Priced From $199,950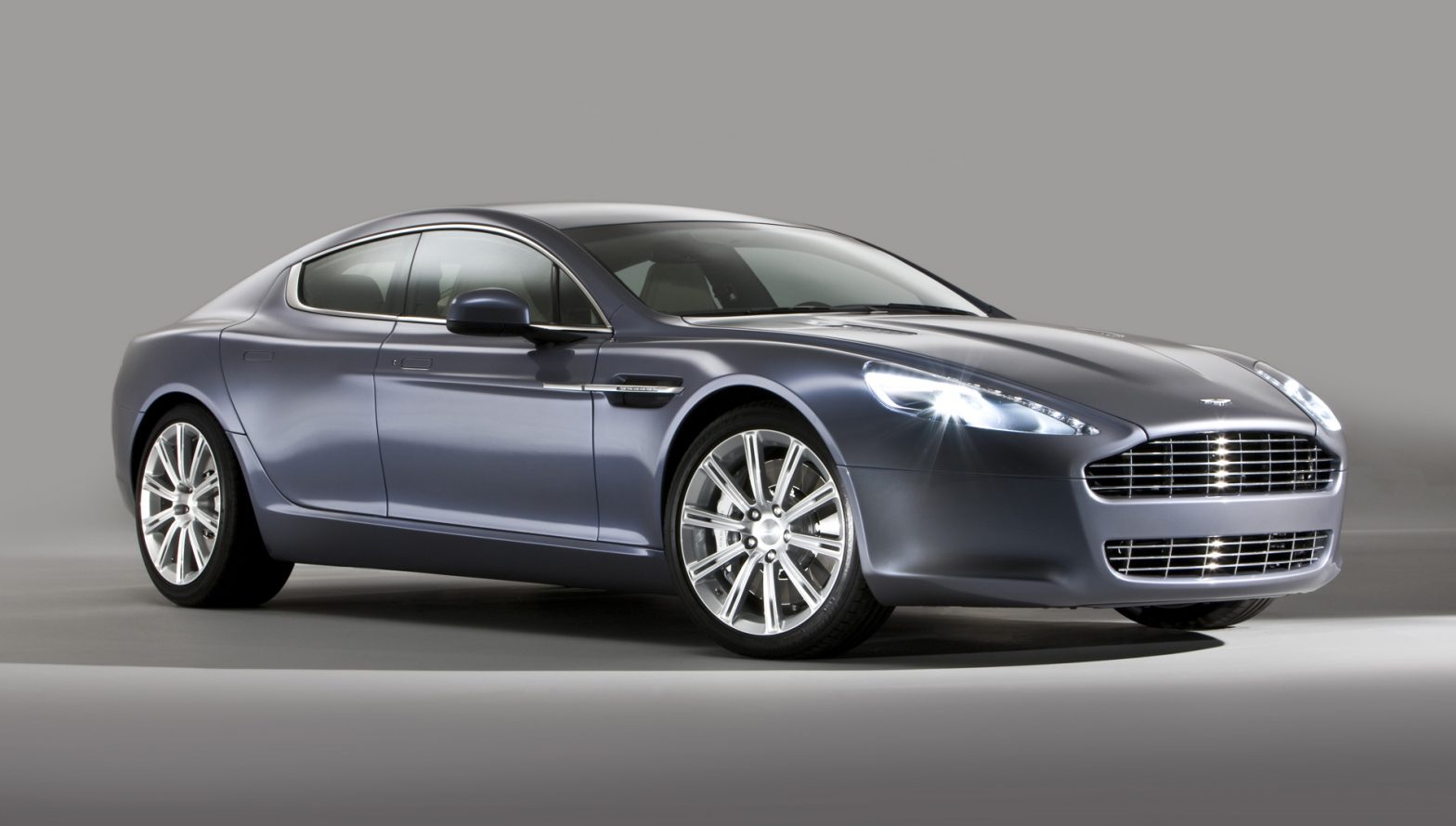 The über-exotic Rapide, Aston Martin's new four-door, four-seat sports car, officially launches in the second quarter (late Spring) of 2010, retailing for a base MSRP of $199,950. Aston Martin expects to build approximately 2000 Rapides total in the first year of production.
Production will commence at the all-new Aston Martin Rapide Plant in Graz, Austria, and each car will take roughly 220 man hours to build. Naturally, these cars come stocked with the highest levels of refinement, just like the rest of the Aston Martin line, and standard features include things like a Bang & Olufsen Beosound audio system (tuned specifically for the Rapide), heated memory seats, an adaptive damping system, and dual-cast brakes.
The Rapide is now on sale via Aston Martin's American dealer network, with deliveries starting next year. (The line forms to the right.) Scroll down to read the official press release.
Aston Martin Announces Rapide Pricing for the United States
Irvine, 5th December 2009.
As the eagerly awaited Aston Martin Rapide four-door sports car goes through final engineering and testing phases before being launched in early quarter two 2010, Aston Martin confirms US pricing.
The price of the Rapide will start from $199,950 in the US which features an impressive level of standard specification including: Bang & Olufsen Beosound audio system tailored specifically for Rapide, heated memory seats, dual cast brakes and Adaptive Damping System.
The Rapide is Aston Martin's first production four-door sports car encapsulating the practicality of a car with extra doors and fusing it with the trademark sports car dynamics synonymous with modern Aston Martins.
Customer deliveries will commence in spring 2010, and it will be the first sports car to be hand-built at the Aston Martin Rapide Plant (AMRP) in Graz, Austria. The new 17,000 m2 building has been designed to reflect the quality levels established in Gaydon since 2003 permitting the fusion of modern technology, advanced manufacturing processes and handbuilt craftsmanship. Each Rapide will take approximately 220 man hours to build and will benefit from timeless craft skills just like the existing range: DBS, DB9, V12 and V8 Vantage do at Gaydon.
It is anticipated that +/- 2,000 Rapides will be built in the first year attracting a high proportion of new customers to the brand. Core to this trend is the mix of huge attention to detail throughout the car, ample accommodation for up to four adults and the spacious trunk while maintaining Rapide's elegant beauty and sports car profile.
The Rapide is on sale now available to order from the Aston Martin dealership network across North America.