13-Year-Old Designs Tyrrell-Inspired Go-Kart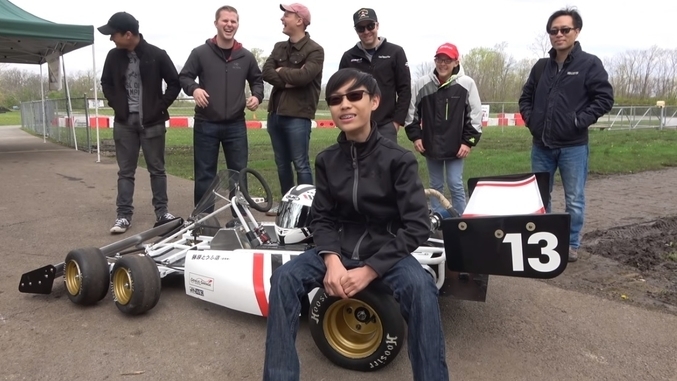 In recent years, the Mercedes-Benz G 63 AMG 6×6 has been the talk of the town for all things 6-wheeled. While the 6×6 might be really capable off-road and a bunch of fun to drive, we'd still prefer the original 6-wheeled performance machine: the Tyrrell P34 from 1976. While it might be a tad odd-looking, the genius design had several significant benefits, such as improved brake cooling, increased braking force, and more tire on the track (even if four of them were on the tiny side; adhesion strength in numbers).
A teenager took this design, and with the help of Genius Garage in Ohio, created a go-kart version of it! This is seriously one of the coolest grassroots-made machines we've ever seen. Good on all involved for helping him create a great piece of race car engineering. Check out the Drive article, and details about the kart below.