WRR TV: TA2 Camaro Challenges Ferrari 458 GT3 Lap Record At H2R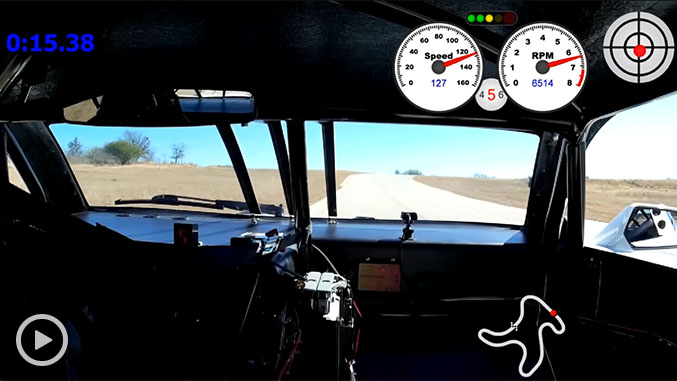 Here is an attempt at the GT lap record at Harris Hill Raceway (San Marcos, Texas) in a newly-built Howe Trans Am TA2 Camaro. Derek Eastty is the driver. Existing record 1:14.8 was set in September 2013 by Max Papis in the #61 Grand AM AIM Motorsport Racing Ferrari 458 (GT3). As you can see, Eastty just misses breaking the record with a 1:15.37, and he says he'll be back after a little suspension tuning (Harris Hill is a rather bumpy track which rewards different settings than normal).
This Camaro is configured slightly differently than the "typical" TA2 car on which it is based. Eastty and owner Rick MacPherson have added a EMCO DV46 6 speed sequential gearbox and modified the engine, so that the normal 490 hp LS3 now delivers 589 crank HP. Harris Hill is very twisty, so the power isn't a huge advantage there, though it sure sounds nice.