WRR TV: Radical SR3 vs. Tube Frame Camaro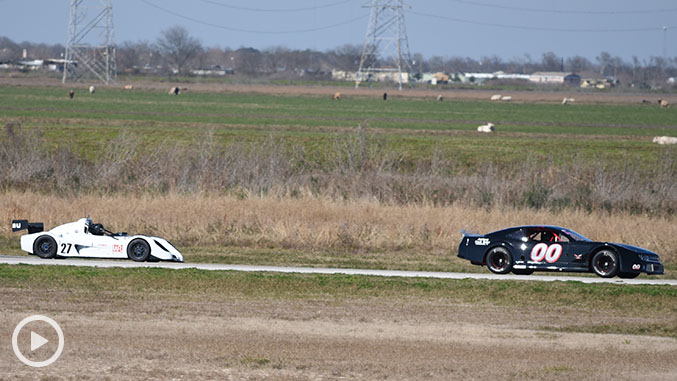 Here we see opposite approaches to going fast, but similar lap times. The white Radical SR3 (camera car) has about 180 wheel horsepower, weighs 1400 lb and runs on radial slicks.
The NASA SU class Camaro has around 430 whp and weighs about 2800 lb running on bias ply slicks. On this day, on this track (MSR Houston), with these drivers, the Radical was about 1.5 sec per lap faster. But based on experience at other tracks, we'd expect the Camaro to come out on top at times.