WRR TV: Now THAT'S a Standing Start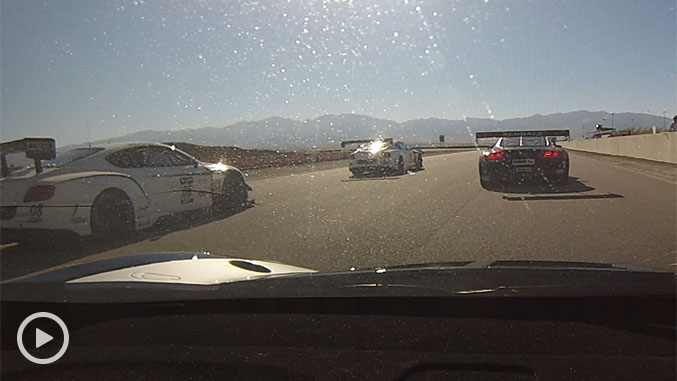 Ride along with Robert Thorne in the #6 K-PAX Racing McLaren 12C GT3 in Race One at Miller Motorsports Park. The twenty-four year old Thorne started 4th, and with a perfectly executed standing start he launched to first place in the opening lap, managing to keep Cadillac Racing's Johnny O'Connell from taking the lead heading into Turn 1.
Thorne continued to lead the majority of Race One until minor contact from a lapped car spun the #6 McLaren 12C GT3. He recovered to cross the finish line in 6th, while also earning the second fast lap of the race, which moved him to a second place starting position for Race Two.
Have you subscribed to the
Winding Road Racing YouTube channel
yet? We post new racing videos like these every week, so give us a click if you want to make sure you don't miss any of the latest clips.