WR Academy: SCCA Licensing School In Atlanta November 19-20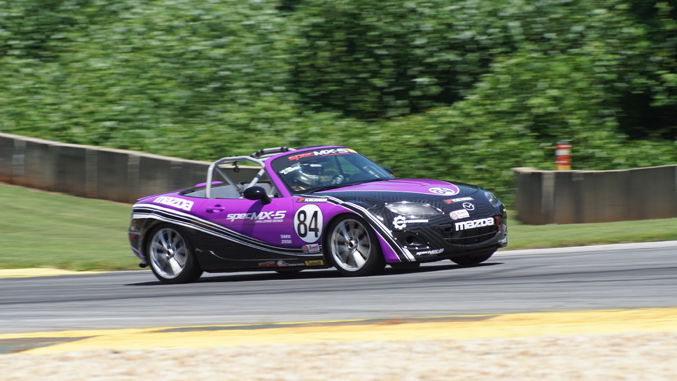 Winding Road Academy partners Level Up Racing Schools and ATL Speedwerks will be holding a road racing school on November 19-20, 2018 at Atlanta Motorsports Park. This 2-day school is about the quickest way to get your SCCA wheel-wheel racing license, though the school is by no means limited to novices. It is also great for racers returning to competition after a hiatus, or drivers wanting a concentrated dose of instruction to up their game.
How It Works For Licensing
For licensing, when novice or returning students successfully complete the 2-Day school, upon request, Level Up will issue an SCCA certificate of compliance for no charge. Students can then apply to SCCA for a Novice license, for which there is a fee from SCCA. After that, students have to complete three race weekends and have their license signed off each time by the appropriate SCCA official while still at the track. All of that racing needs to be done within 24 months. Then you have met all the requirements and can apply for their full competition license from SCCA, which simply involves paperwork.
It may sound bureaucratic, but really the SCCA process and officials are there to help you succeed. And, bureaucracy aside, once you have your provisional license, you're just doing normal race weekends which is why you are getting a license in the first place, so there's really no extra "work" once you've done the Level Up school. Once you complete the school, you're off to the races. Literally.
Pro Tip: Getting your full comp license from SCCA makes it pretty easy to get licensed with NASA or PCA or BMWCCA or SVRA as well. All it takes is filling out a form and (sometimes) supplying medical information in the format of the additional sanctioning body.
What The School Covers
The school uses the WRR/Speedwerks fleet of Spec MX-5 race cars. These cars are ideal for schools, with excellent handling, ABS and power steering.
Here is a summary of what the school covers:
The lost art of downshifting an H-pattern gearbox
The racing line
Flagging and communications protocols
Trail braking
Passing techniques
Race starts (taking the green)
Racing in the rain
Data logging & analysis
What You Need
Level Up provides everything you need including race suit, helmet, gloves and shoes. You may want to have your own equipment of course. We recommend visiting WindingRoadRacing.com to get the gear you need.
You will need a race car after the school to complete your licensing requirements. You can rent or buy, and renting is often easier and quicker and less risky. If you live in or near the south east, south central or west coast areas, we can construct a full arrive & drive package, using regional tracks and including a race car, so that you can go racing right away to complete the racing requirements for your SCCA license after you go to the school. Contact Todd Lamb for more information: [email protected] or visit LevelUpRacingSchool.com