Winding Road's Summer Reading List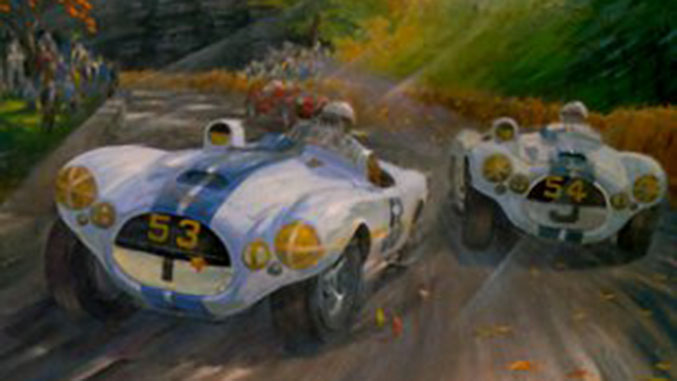 Being the semi-literate individuals we are, when we're not out at the track or hustling down our favorite backroads, the staff here at Winding Road have been known to read an occasional book or two when the urge strikes us. Summertime has a way of offering more time for such endeavors, be it through increased travel or simply carving out time to relax and enjoy the warm weather, so we thought we'd share a few of our favorite reads with you.
Memoirs of a Hack Mechanic
: Written by Rob Siegel, an avid BMW enthusiast who has written a monthly column called "The Hack Mechanic" for the BMW Car Club of America's magazine
Roundel
for over 25 years,
Memoirs of a Hack Mechanic
offers an interesting mixture of car guy perspective and clever wit, be it through Siegel's tips on how to rebuild a VW bus engine in a kitchen or his insight about how cars affect family dynamics.
Siegel also has a particular skill in understanding the mind of the car guy, articulating the motivations that drive us to do what we do and how a car can become more of an emotional investment than the sum of its literal parts could suggest to those without such inclinations. A great read for gearheads as well as those living with them.
Cannonball!- America's Greatest Outlaw Road Race
: In the early 1970's Brock Yates, senior editor of Car and Driver, created the Cannonball Sea-to-Shining-Sea Memorial Trophy Dash – a completely unsanctioned, mad sprint road race across the United States for fame and fortune. The race would go on to spawn movies and numerous other races of similar themes across the globe, including the popular annual Gumball Rally.
Here Yates tells an amazing account of the infamous road race from New York to California, which he created to prove that trained drivers could safely navigate the US highway system at any speed. Filled with incredible stories and photographs from the race, this is one you won't want to put down.
The Last Open Road
: A must-have for anyone who has raced or simply loves motorsport,
The Last Open Road
chronicles the early history of American road racing in a way which draws you into the story as though you were a part of it.
A coming of age tale that follows the story of Buddy Palumbo, a young, talented mechanic who seeks to better his lot and those around him through hard work and a bit of luck, we follow Palumbo's journey all the way from eager gas station attendant to sports car racer. Author Burt Levy, a former semi-pro racer himself, captures both the essence of road racing during its fledgling days and experiences of those involved in it with sincerity and humor, making this one a genuine classic for lovers of racing.
Hell's Angels: A Strange and Terrible Saga
: Most people know author Hunter S. Thompson from his work with
Rolling Stone
magazine as well as his books chronicling various misanthropic adventures like those depicted in
Fear and Loathing in Las Vegas
, but far fewer are aware of Thompson's time in the Hell's Angeles motorcycle club during its early days in the mid 1960s. The author bought a bike and spent a full year riding with the club just as the media began to turn their focus toward them, which gained them notoriety within celebrity and law enforcement circles by equal measure.
While the story about his time in the club is fascinating by itself, Thompson's knowing descriptions of piloting a chopper down Pacific Coast Highway at wide open throttle are worth the price of admission alone.
The Art of Racing in the Rain
: Many books have been written about racing, but far fewer have been written from the perspective of a dog. Published in 2008, it's no fluke that
The Art of Racing in the Rain
remained on the New York Times bestseller list for 156 weeks.
The story unfolds via our intrepid narrator Enzo, a lab-terrier mix whose owner, Denny Swift, is a race car driver and service rep at a high-end Seattle car dealership. Enzo observes Denny's life both on and off the track while preparing for what he believes is his reincarnation as a human being. As Denny's silent companion and supporter, Enzo watches Denny's triumphs and defeats and tries to make sense of them in order to prepare himself for his eventual struggles with the same circumstances.
This results in Enzo not only having some amazing and objective insight about auto racing, but also a philosophy about life that is incredibly beautiful in its simplicity. A genuine page-turner of a novel that will appeal to dog lovers and gearheads, as well as people who are neither of those.