Win A $68,000 Mazda Global MX-5 Cup Car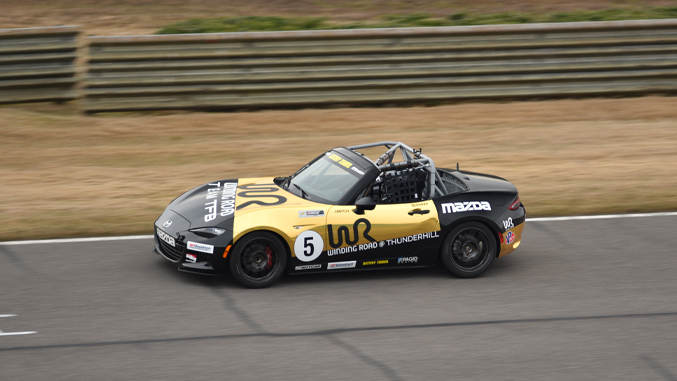 As you probably can tell, we are big fans of MX-5 Cup racing. In either the Battery Tender Global MX-5 Cup series or Pirelli World Challenge TCA, MX-5 Cup cars and drivers put on some of the best road racing in North America.
Like most of you, we are not big fans, or fans at all, of cancer. A good friend and racing industry veteran was recently diagnosed with Stage 3 cancer, and, as you probably have experienced, it has been a rough trip. It is tough for the victim and tough for friends and family. Lemons of Love is a charity that aims to make the road a little less bumpy for victims of cancer. They send gift packages to people diagnosed with cancer and who are going through chemotherapy. The gift items are specially selected to comfort chemo patients.
MX-5 Cup cars and Lemons of Love come together in an annual raffle. You buy raffles tickets to win a Mazda Global MX-5 Cup car plus about $5000 worth of extra freebies. Lemons of Love gets donations so that they can carry out their work. Then good things happen.
Learn more about Lemons of Love here.