Wiesmann's Project Thunderball and its Stunning Concepts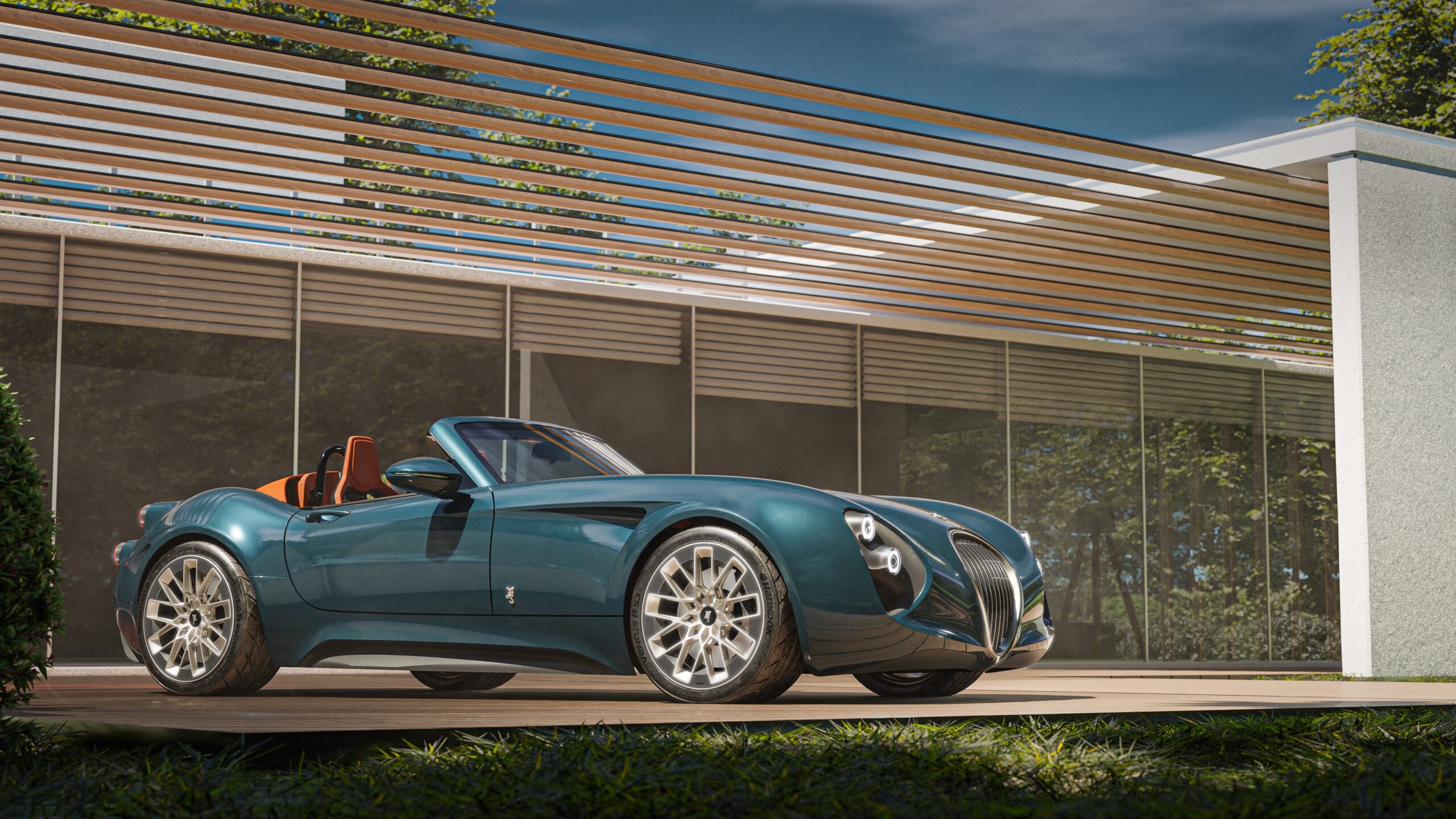 Newly relaunched German niche coachmaker Wiesmann has unveiled three Limited Edition Design Concepts, inspired by its newly launched 'Project Thunderball'.  Developed in collaboration with global design studio studiokurbos, the design process was led by Roheen Berry, CEO of Wiesmann, to showcase the limitless bespoke possibilities for the new car.  Each design concept highlights different facets of the Wiesmann brand and exemplifies the versatility of Project Thunderball.
Design Concept One (our undeniable favorite) is inspired by the Cote d'Azur and the essence of convertible motoring.  The car features a bespoke ocean blue metallic paint exterior that evokes warm coastal waters, soft-touch cream canvas accents, and high gloss teak accents.  The luxurious interior is finished in vibrant orange leathers, reminiscent of a Saint Tropez beach.
Design Concept Two is inspired by the Roaring Twenties Gatsby era, reflecting the optimism of the time with a pure pleasure of driving.  The car has an exterior finished in a bold golden hue with a grille to match, and a deep burgundy leather interior with matte soft-touch velvet details.
Design Concept Three takes inspiration from heroes of the darkness and is finished in an exquisite matte black exterior with black gloss details for the ultimate menacing presence.  The interior showcases the purpose and power of the vehicle with matt black leather contrasted with anodized detailing and gloss carbon fiber surrounds.
The Limited Edition Design Concepts are designed to inspire clients as they begin their co-creation journey with Wiesmann, an experience known for its unique and endless bespoke personalization possibilities.  The cars' luxurious cabins combine the finest materials, including handcrafted and handmade leather, carbon fiber, hand-shaped wood veneers, and premium metal finishes.  The new models also showcase Wiesmann's unification of a state-of-the-art electric powertrain with timeless design and expert craftsmanship.
According to Roheen Berry, the new phase for Wiesmann is to celebrate the brand's rich heritage while looking to the future, incorporating the latest technology and innovation. Demand from clients worldwide has been exceptional, with the entire first year of production of Project Thunderball already sold out, with deliveries due to commence in 2024.