Where to Eat in Austin on Race Weekends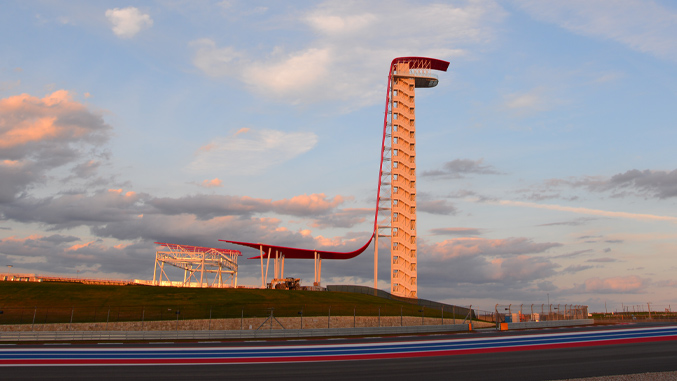 There was a time when visiting Austin for a race meant feasting mainly on Tex-Mex and BBQ – and while everyone seems to have a favorite, it still made it relatively easy to decide where to eat after a day at the track. However, if you've been to Austin recently, you know those days are long over. In the past decade, Austin's explosive growth has been accompanied by a transformation into something of a foodie heaven. There seems to be a new restaurant popping up every other day and it's nearly impossible to keep track of it all as a resident, much less for someone coming in from out of town for a race weekend.
In that spirit, we compiled a list of some of Winding Road staff favorites of places to eat. Mind you, this is by no means exhaustive, and even this author admits we've left off some obvious (and not-so-obvious) locales (and we're not even going to get into the BBQ argument). But in the interest of time (there's a big race here this weekend!), we put together what we think is an Austin Starter Pack of Restaurant Recommendations. Watch this space for additions, subtractions and "what were you thinking?!" updates.
Note: Austin is popular. We recommend always checking if reservations are needed. Except for Whataburger. We're pretty sure you can get in there.
Also, we concentrated on the areas of town where most of our racers tend to stay for the weekend (e.g., close to COTA or downtown).
Circuit of the Americas Area:
Wild Bubba's
https://www.yelp.com/biz/wild-bubbas-del-valle-2
Classic, exotic (Wagyu burger, anyone?) & wild game (yak, buffalo, etc) burgers doled out in a rustic setup featuring a backyard with picnic tables.
South Austin Area:
El Alma
Fresh and flavorful approach to Mexican food in a cozy neighborhood restaurant. Fantastic rooftop deck with views of the city.
Image courtesy of Fresa's Instagram
Fresa's – South 1st location
https://www.fresaschicken.com/
Wood-grilled Mexican fare, cocktails & more in a colorful space with a patio. Inside dining available.
Lucy's Fried Chicken — South Congress
http://www.lucysfriedchicken.com/
Fresh take of Southern staples. Offerings include fresh gulf oysters, comfort food classics, and fried chicken in a refurbished old building with a deck & patio.
Matties Austin
Brunch & special-occasion dining in a 19th-century home with antique-chic lounge, bar & patio areas. Look out for roaming peacocks!
Perla's
Fresh seafood and oysters flown in daily from both coasts paired with coastal cocktails and an extensive wine list.
South Congress Cafe
https://www.yelp.com/biz/south-congress-cafe-austin (no website)
South Austin hotspot known for their great brunch, but also serves dinner. American cuisine.
Threadgill's
Local institution known for down-home cooking & live music. Check out the music memorabilia on the walls.
BBQ
Image courtesy of Freedman's BBQ
Freedman's
Beer garden and smokehouse serving barbecue & retro-inspired cocktails in an historic Austin building.
Lambert's Downtown Barbecue
http://www.lambertsaustin.com/
Fancy BBQ & other meaty fare in a refurbished general store with an upstairs bar with live music.
Rudy's – multiple locations.
Smoked meats and sides served by the weight, including brisket, ribs, turkey, and sausages, as well as potato salads, cream corn, and other sides.
Terry Black's BBQ
Spacious, casual stop for pit-smoked meats & housemade sides from famous 4th-generation pitmasters.
East Austin Area
Image courtesy of East Side Cafe Instagram
East Side Cafe
http://eastsidecafeaustin.com/
American eatery serving simple, seasonal food in a bungalow.
Intero
https://www.interorestaurant.com/
Sustainability focused farm-to-table Italian with pasta & artisanal chocolate on a rotational menu.
Justine's Brassiere
https://www.yelp.com/biz/justines-brasserie-austin
Steaks & snails plus wine & cocktails in a little bungalow with a light-strung patio. Late night dining available.
La Matta
Casual sandwich shop with Italian paninis, charcuterie boards, salads & house-made mozzarella.
Salt & Time
Salt & Time is a full-service butcher shop, salumeria and restaurant featuring fresh cut meats from sustainable Texas ranches. Wide selection of house made sausages, salumi and charcuterie, as well as fine artisan foods, coffee, beer and wine. Eat dinner and then get some meat-to-go!
Via 313 (Detroit pizza)
Genuine Detroit-style pizza. Indoor and outdoor seating. East Austin location now open.
Downtown Area
Image courtesy of Easy Tiger Instagram
Easy Tiger
Fun hangout spot with both a bakery/cafe & a creekside beer garden serving simple snacks, sandwiches & cheeses.
Banger's
https://www.bangersaustin.com/
Located on super popular Rainey St., Bangers offers an abundant sausages & 103 beers on tap inside a rustic-chic cottage or outside in the beer garden.
Italic
Relaxed Italian dining for pasta, wood-fired pizza & wine.
Second Bar & Kitchen
https://www.secondbarkitchen.com/second/
Casual but classy destination. Menu includes snacks, small plates, soups and salads, pizza and large plates. Patio and indoor dining available.
La Condesa
Contemporary Mexican dishes, a vast tequila selection & happy-hour deals in a sophisticated setting. Indoor and outdoor seating.
Breakfast tacos (deserving of its own category. We love 'em here.)
Image courtesy of Taco Deli Instagram
Taco Deli (Barton Skyway and other locations)
Breakfast tacos served all day on weekends. Watch out for the delicious and spicy Salsa Dona sauce.
Other (East Central, Multiple Locations)
Salty Sow
"Snout-to-tail" American dining
Texas-Favorite Fast Food
Whataburger
In-N-Out? What's that? And why would you care?