When Is There Too Much Excitement In A Race?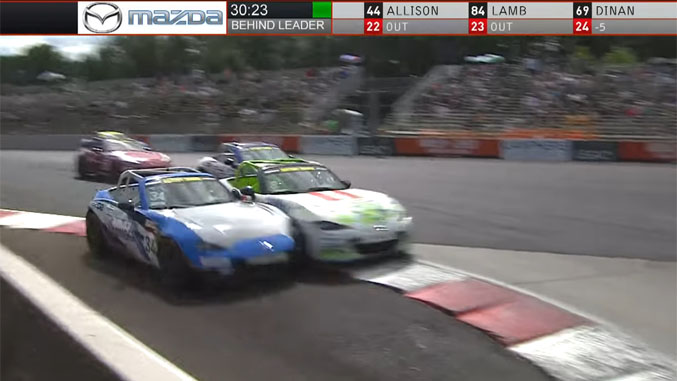 Last weekend, Battery Tender Global MX-5 Cup was at Portland International Raceway. As usual, MX-5 Cup put on quite a show. But there is often a time in a season when the drivers cross the line from exciting, close competition to chaos and crashing. The field found and crossed that line at PIR in Race 1. Just watch the start, where the new design of T1 at PIR combined with way too many drivers trying to advance at the start creates mass chaos:
And, if that's not enough, you can watch what may be one of the epic dive bombs of all time at the 16:50 mark. We say "may be" because it is possible that the crash was caused by the ABS on Joey Bicker's car being in ice mode.
Things settled down somewhat for race 2, with just "normal" MX-5 Cup super-close racing with lots of passing start to finish. MX-5 Cup (along with Spec MX-5 Challenge and Spec Miata) set the standard for close racing:
To run Global MX-5 Cup or Spec MX-5 Challenge in 2019 with Winding Road Racing, contact Jeff Sexton or call (512) 994-0656.