What Would You Pay For One More Lap?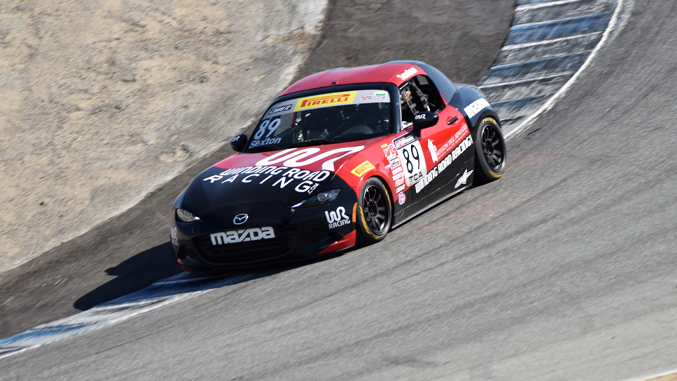 In this video, we see 2017 Pirelli World Challenge TCA race 1 at Mazda Raceway Laguna Seca. We ride with Winding Road Team TFB customer racing driver Jeff Sexton. Jeff gets passed early on by Honda driver Tom O'Gorman in the Civic with revised BOP. With a "sweet setup that was good for the entire race", Jeff works his way through the field. We see him passing several cars including series champ Matthew Fassnacht to get in sight of O'Gorman by the start of the white flag lap. Tom is fighting an ailing Honda (his crew chief Andy Hollis told us he had a broken control arm) and Jeff almost reels Tom in, but the checkered flag comes about a lap too early. Podium was so close…
If you are interested in WRR's customer racing programs in Pirelli World Challenge for 2018, contact Jeff: [email protected].