What Is "Pro" Racing? Are You Ready?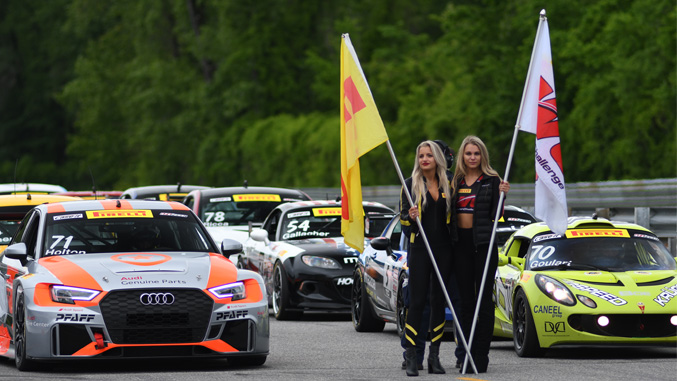 Winding Road Racing gets asked all the time why certain series are defined as "Pro" and certain series are not. Like all things involving language, the answer depends a bit on who is talking to whom. But, we think there are some useful definitions that are becoming pretty standardized, and this may help decode what people are saying:
The basic element of pro racing is that there is substantial prize money. We'd further define "substantial" as either enough money for a race winner to cover the major costs of a racing weekend or enough money for the season champion to cover the all the majority of the costs of a season. Or both.
Pro racers may get paid, but that isn't the definition we're seeing commonly used. In fact, most pro racing, as measured by number of seats, is driver-paid. Not understanding this has led many a young driver to fail because he or she didn't understand the multi-season funding requirements to advance.
Pro racing may or may not have a live video element. Often it does, via streaming, but not always. Sometimes there is live TV, sometimes there is delayed television. The big mistake we see here is that drivers often become overly dependent on gaining sponsorship because of a TV package. Then they find that either their sponsors don't care because the TV audience has a different demographic than the sponsor's customer or they don't car because the sponsor isn't interested in consumer marketing or they don't care because the driver gets very little screen time and the sponsor's impressions/visibility are minimal. Drivers should be more focused on a complete sponsorship solution.
Pro racing should be connected, even if loosely, to the rest of the pro ladder system or the pro racing world. This can be via formal programs, like Mazda's Road To 24. Or it can be due to PR and networking opportunities created by running with other series.
Pro races are often run on a well-known set of "pro tracks" though the definition here is anything but clear. Typically, these are big tracks (but Laguna Seca and Lime Rock don't fit that definition), with ample runoff (but Watkins Glen, for example, has minimal runoff in many places). Mostly, these are simply tracks that can accomodate spectators and teams, and have been on the pro circuit. COTA, Road America, Daytona, Road Atlanta, IMS, VIR, Laguna Seca, Mid-Ohio, Sebring, NOLA, NJMP, Barber, UMSC, Portland and Sonoma tend to be on this loosely defined list.
If you understand what pro racing is, then you can evaluate whether you're ready and whether a pro series gives you what you need.