Vintage Sports Cars: Martini Porsche 936/77, Shadow Mk.1, And Hemi Under Glass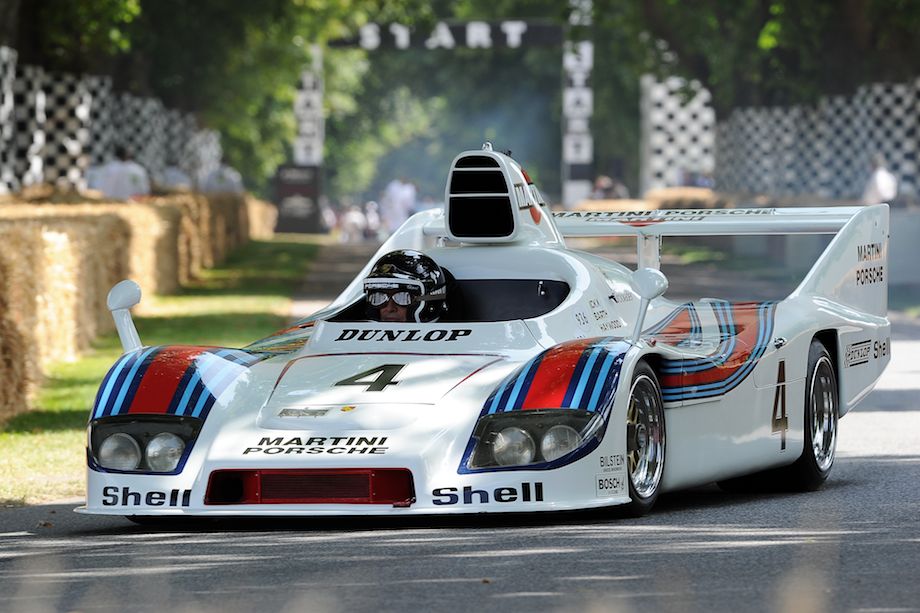 This year was another great year for fans of vintage motorsport at the Goodwood Festival of Speed. World-famous cars and drivers came from all over the world to race, mingle with fans, and appreciate all things automotive.
Sports Car Digest
Senior Photographer Tim Scott captured some beautiful photos of the event, a few of which we offer here.
1977 Martini Racing Porsche 936/77 driven by Jacky Ickx
The Le Mans-winning car of 1977, pictured above, is seen here driven by the three-time Le Mans winner, Jacky Ickx.
Martini Racing's 936/77 air-cooled, turbocharged 2.14-liter flat-six, borrowed from the Porsche 930, made 540 horsepower. Updated for 1977 this car no longer sported the dark paint of the 1976 "Black Widow," and instead donned this white livery we see here.
1970 AVS Shadow Chevrolet Mk. 1
Advanced Vehicle Systems' first car, the Shadow Mk. 1 was designed by Trevor Harris, and driven by George Follmer and Vic Elford in the Can-Am racing series. Its diminutive stature and sleek shape of its fiberglass body caught the eye of racers and fans alike.
Powered by Chevrolet's aluminum ZL1 V-8 (among others) mated to a custom five-speed Hewland transmission LG600, the Shadow produced more than 600 horsepower. Alas, it had reliability issues on the track, and had a tendency to overheat.
"Hemi Under Glass" 1965 Plymouth Barracuda
Defined by the big window in the back exposing the Hemi motor underneath, this drag racer is known for its ridiculous wheelstands. The 1500-horsepower engine is conveniently located directly above the rear axle, allowing the lightened front end to lift of the ground upon launch and stay elevated the length of the drag strip.
The driver can make steering adjustments via the brakes as the car blazes straight ahead down the strip (a luxury the original wheelstanders didn't have). Rather than looking through the windshield—blocked by the hood of the car—a hole in the firewall allows the pilot to see what's up ahead.
Visit www.sportscardigest.com and sign up for the weekly journal for a lot more events, news, history, and incredible photography covering sports, racing, and vintage cars.
All photos courtesy of Sports Car Digest.