Video: The Winding Road Kart 2 Kart Christmas Party And Grand Prix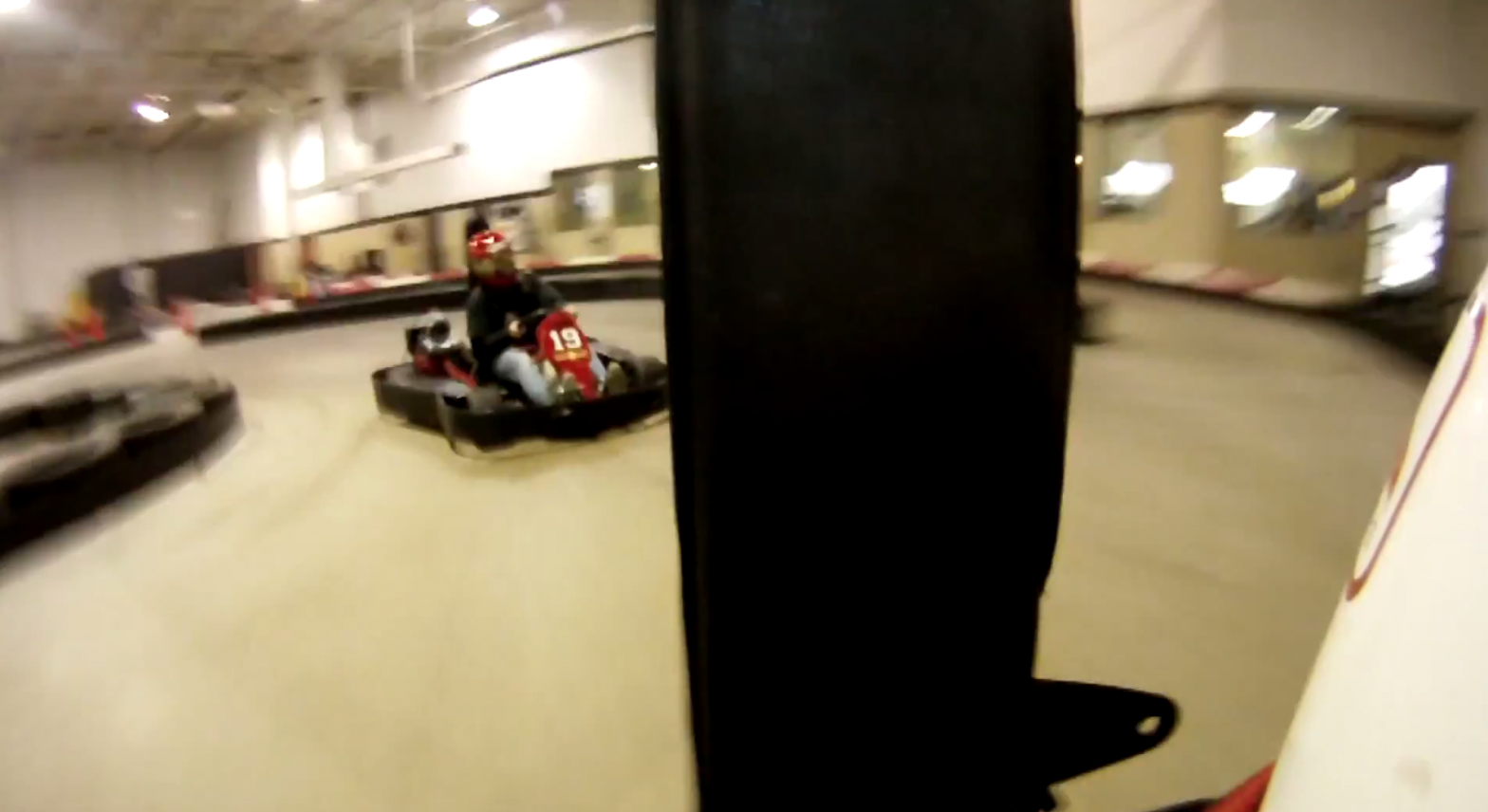 If you're lucky, your office Christmas party is likely a cheerful gathering of pleasant co-workers, cookies, and perhaps a smattering of gift giving and booze. Without trying to sound gloaty, our party is a lot more fun.
This year, instead of spiking our eggnog telling dirty jokes around the water cooler, we strapped on helmets and neck collars for an afternoon of indoor go-kart racing at Kart 2 Kart (one of the coolest such facilities in Metro Detroit).
After starting the day with a warm up session followed by qualifying, here's how our seven man field netted out:
Seventh Place – John Beltz Snyder. Fastest lap: 30.46 seconds. John ran as high as fifth earlier in the day, but suffered in the feature race from a bad qualifying run, and a bad (random) kart draw. (The number 11 kart had been running slow all day, and everyone knew it.)
Sixth Place – Brandon Turkus. Fastest lap: 29.76 seconds. Brandon had bad position to start the race, and was fighting against the worst power-to-weight ratio, but still managed to reel off several sub-30-second laps. He was closing in on the fifth spot when the checkered flag flew (despite Seyth's whining to the contrary).
Fifth Place – Seyth Miersma. Fastest lap: 30.17 seconds. After spending most of the feature event hunting down the fourth-place-finishing Martin, Miersma was completely screwed when Amos cut through the field he was then lapping. It sucks to be a speed bump.
Forth Place – Tom Martin. Fastest lap: 30.12 seconds. Tom managed to deftly hold fourth by making his kart especially wide to the EIC that harried him all race long. With enough of a power-to-weight advantage to pull away from the EIC in the straights, Martin's deft racecraft was just enough to keep him in the center of the pack.
Third Place – TB Martin III. Fastest lap: 29.42 seconds. The younger Martin ran, undoubtedly, the most boring race of the whole group. Considerably lighter and faster than the back four, but not nearly quick enough to run with the top two, Martin ran free-and-easy 29-second laps for the whole race. Still, nice podium.
Second Place – Evan Frank. Fastest lap: 28.43 seconds. Evan Frank, a good friend and occasional contributor to WR, proceeded to decimate nearly all of the regular staffers. With a vast wealth of karting experience, only the flyweight Amos could keep up with him. Frank's fastest lap was also the ninth fastest of the week for all Kart 2 Kart racers.
First Place – Chris Amos. Fastest lap: 28.33 seconds. At, as he put it, "135 pounds, soaked in motor oil" Amos was bound to have the upper hand on most of the WR crew, anyway. As it turns out, Chris was also a regular at K2K, meaning he had a ton of track time to go along with his big weight advantage (only Frank was close to him in size). Still the Amos/Frank matchup was a great one for the final event—spirited by our view from the back of the pack. Amos's fast lap of the day was the eighth fastest of the week at the facility.
Check out the full race video (as seen from the helmet cameras of first-place finisher Amos) here below.