Video: The Mazda MX-5 Is The Fastest Convertible In The World (Kind Of)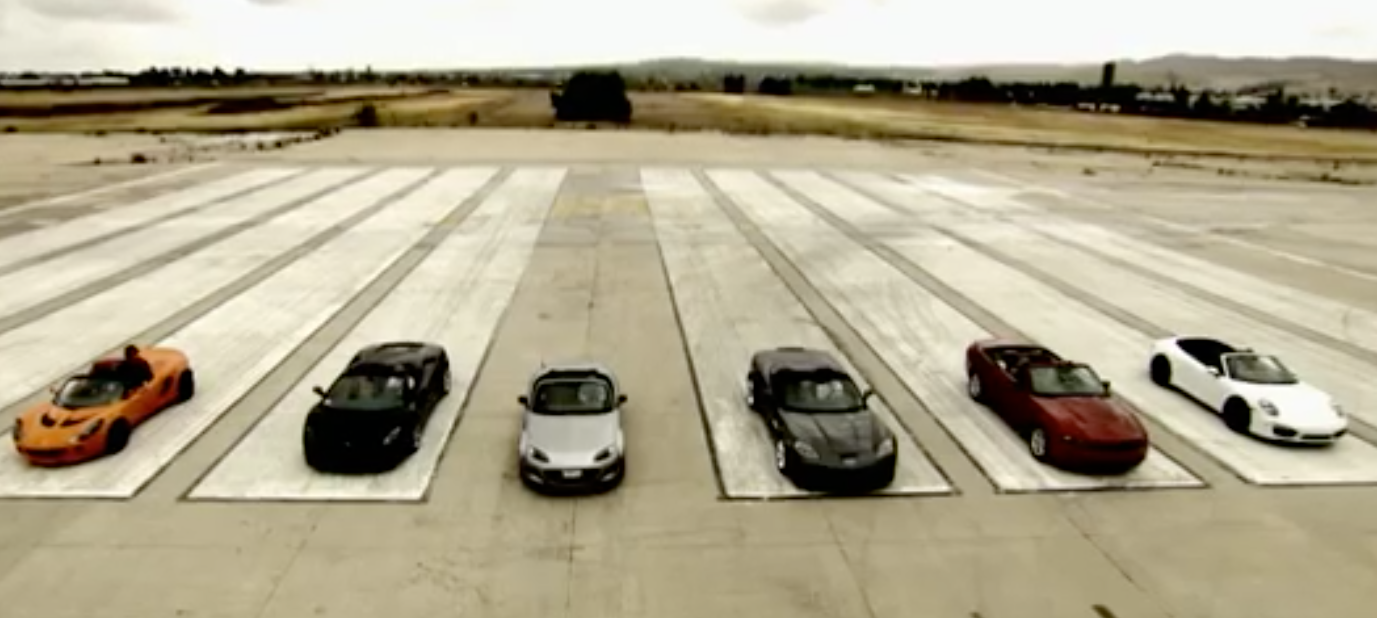 A few years back, Mini made a habit of trolling Porsche, attempting to goad the German brand to pit its thoroughbred 911 against a Mini at Road Atlanta. This automotive retelling of David and Goliath did not go David's way, with the Porsche walking away victorious.
Taking place in sunny SoCal, all the cars had their roofs down. Mazda used this to its advantage, and summoned some "weather," turning the race into one not just of outright speed, but of convertible speed. Each car's roof needed to go up before it could take off. The Mazda's power retractable hardtop can mange that feat in a brisk 12 seconds. The others can't. The Lotus, which requires one to build its roof out of plastic twigs, was a DNF.
Is it just a marketing video? Sure. Is it mildly amusing? Yes. Is that enough for us on this long Thursday? You bet.