Video: The 2019 Goodwood Revival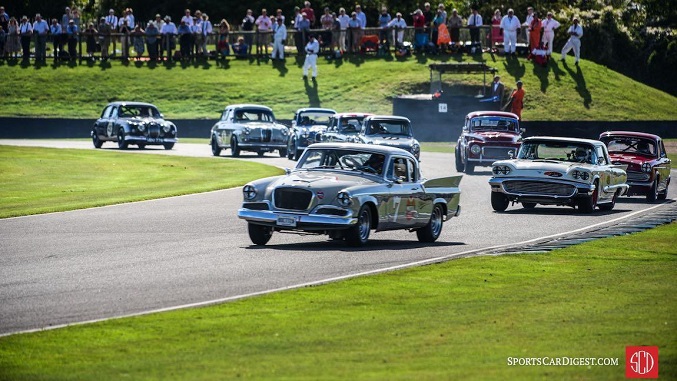 Photo: SportsCarDigest.com
The Goodwood Revival blessed the tarmac of the Goodwood Motor Circuit back in mid-September, and man was it something to behold. There was something for all vintage racing enthusiasts in the paddock: motorcycles, old touring cars, old GT cars, prototypes, Minis, with some real eye candy all over the place.
This article over at SportsCarDigest.com has some excellent photo coverage!
The video below covers the entire 12-hour broadcast (thanks Motul!); it's a lot of watch, but could also make for a great background soundtrack. From personal experience, great background noise while doing a front-end alignment. Highlights: the prototype race begins at the 5:36:03 mark, and GT cars around 6:42.16. There are also military vehicle and vintage Mini parade laps thrown into the mix!