Video: "That Was Epic!"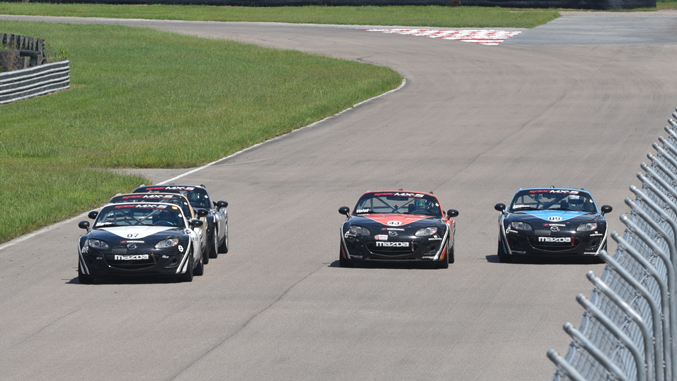 In this video, we see a recent Spec MX-5 Challenge race at NOLA Motorsports Park. Spec MX-5 used the "Noval" short course for this particular race weekend. This course is 1.8 miles, but has two fairly long straights and thus sets up the opportunity for drafting.
Here we ride with Spec MX-5 Challenge driver Noah Grey. We see him set up numerous passes (and get passed numerous times) before putting himself in P1 toward the end of the race. He then holds off Tom Martin (07 white) and Harry Voigt (43 orange) to take the win by 0.028 seconds.
2019 Season Information
We have received many enquiries about the 2019 season. We are accepting applications while we put the finishing touches on our plans. To help prospective drivers learn more about the 2019 series and possibly submit a preliminary application, the series provides the following materials:
Spec MX-5 Videos:
Visit the Spec MX-5 YouTube Channel for more videos.
Spec MX-5 Challenge Driver Application.
Race Photos:
Interested in participating in the Spec MX-5 Challenge, but have questions? Contact us.