Video: Last Lap Dash for the Last Spot on the Podium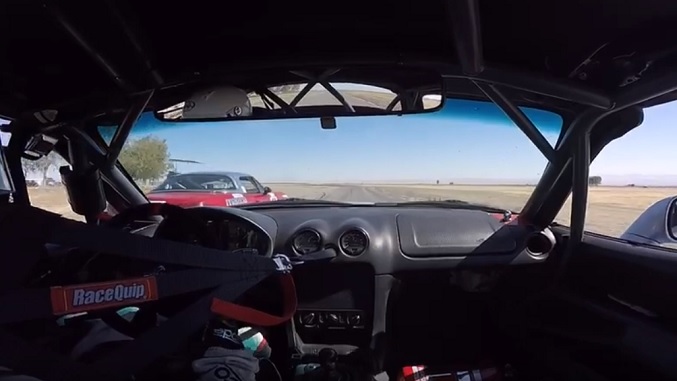 Often in racing, the best battle to watch is the battle for third no matter the level or class. We saw it two weekends ago at Laguna Seca during the IndyCar race, back in April at Long Beach in IMSA DPi, and, in Spec Miata during NASA SoCal's June 15/16 race weekend at Buttonwillow.
This video originally posted by NASA Speed News is a great one. Watch Spec Miata drivers Blake Minasian and Eric Slivkoff at the June 15/16 NASA weekend battle it out for the entire last lap, and near the very end, Minasian (camera car) takes the outside line through the final corner, gets more speed on the final straight, and barely takes the last spot on the podium from Slivkoff. According to the post, they had been wrestling all-race-long; a scenario that's always great to watch in SM, and a testament to the class' skill-development benefits.