Video: How Not To Apply Sponsorship Livery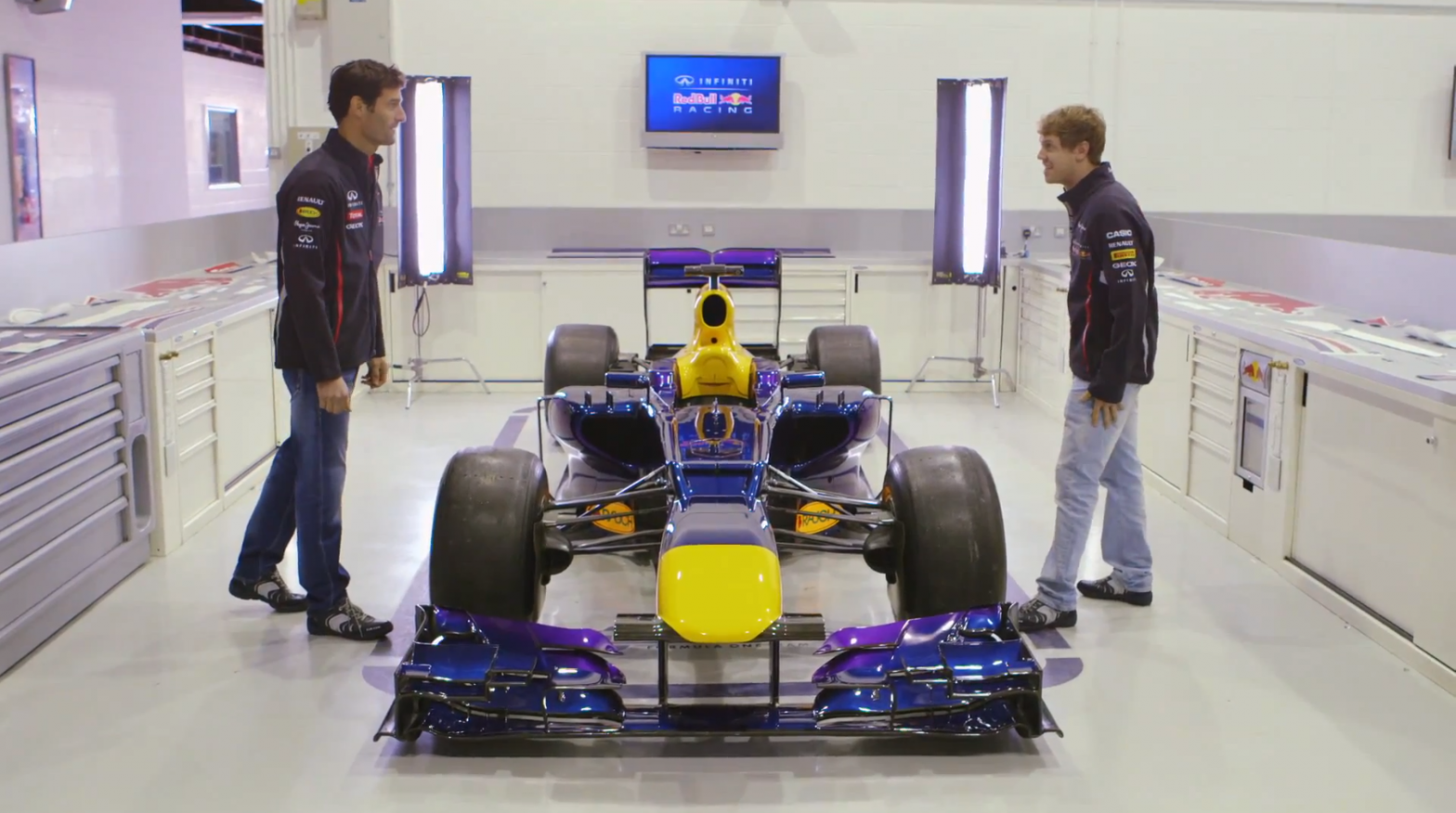 Anyone that's had any experience with vinyl decals will get a kick out of this video. Red Bull Racing drivers Mark Webber and Sebastian Vettel are tasked with putting together their RB9's sponsorship livery. While that would be a difficult task on its own, due to the fickle nature of those decals, the F1 aces are forced to do it from memory.
Needless to say, hilarity ensues. With RBR boss Christian Horner watching on, the pair make a complete mess of the job. The huge Red Bull logo that sits on the airbox is creased, while the boys don't realize that certain stickers are meant to go on in a certain order. The result is quite possibly the ugliest livery we've ever seen. Check it out.