Video: Hermann Lang Drives Nürburgring In Mercedes-Benz W125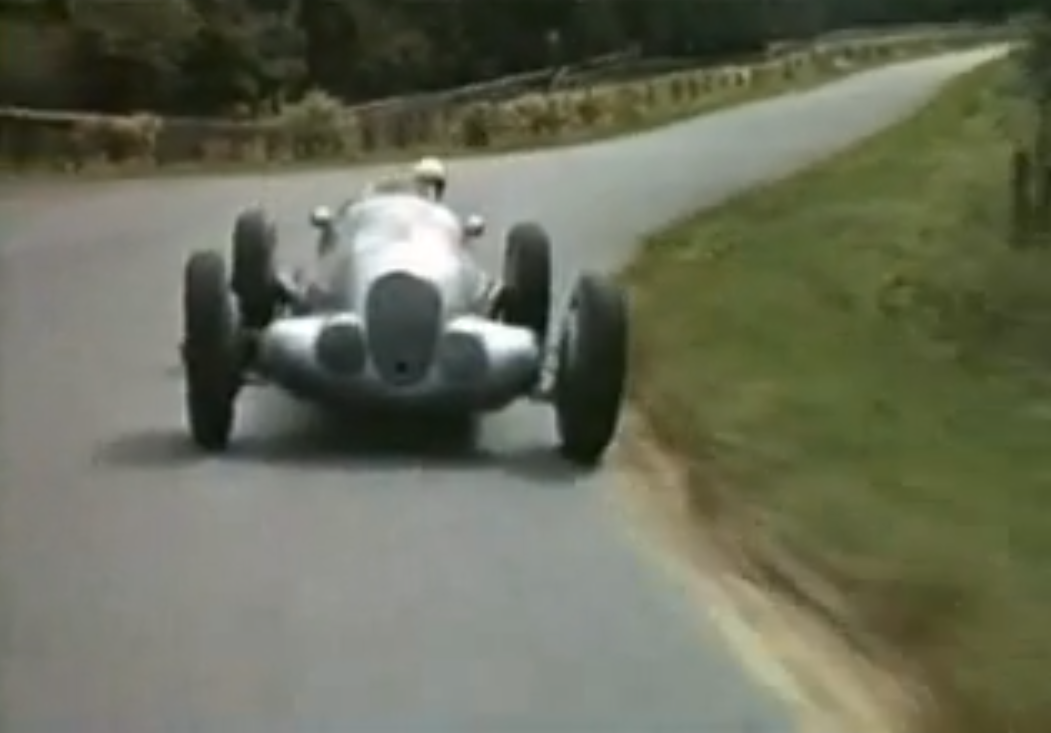 This video, which was filmed in 1962, features Formula 1 veteran Hermann Lang taking a trip down memory lane as he tackles the Nürburgring in his 1937 Mercedes W125 racecar. He shows us the ins and outs of much of the track as it existed then, with Graham Hill narrating the lap.
A little history. Hermann Lang drove the W125 to victory in its debut at the 1937 Tripoli Grand Prix. Lang also drove the car at the Nürburgring in the 1937 German Grand Prix, in which he placed seventh. His Mercedes teammate, Rudolf Caracciola won that race, as well as the European Championship (Lang placed third, overall). The W125 was the dominant car that year, taking the first-, second-, third-, and fourth-place spots in the season.
The W125 featured a 5.66-liter inline eight-cylinder engine, which, according to the video below, produced 645 horsepower.
This video, while truncated a bit, is an interesting look into racing history at what is perhaps the world's most famous circuit. Enjoy.