The Winding Road Hotlist: Volume 6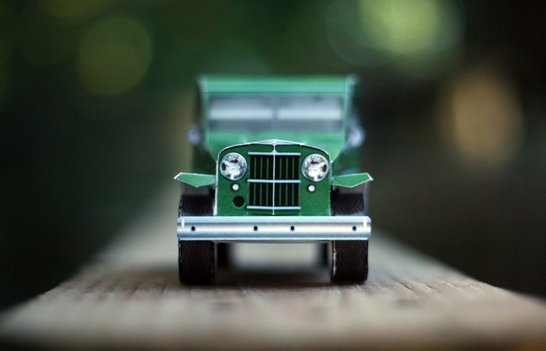 As the Winding Road Showroom continues to grow, we come across lots of cool products that we geek out over, whether it's a must-have automotive accessory, flashy watch, high-tech gadget, interesting book, or gorgeous car art. Here in the Hot List, we have gathered a few that we really like, and we think you'll enjoy them, too.
You take your sim racing seriously, but you really want to move to the next level. This setup from CSL may just be the ticket. It's widely adjustable and provides unfettered access to your virtual racer's controls. It's also reasonably priced, although you'll need to provide your own racing wheel, pedals, and shifter.
The Forgeline RB3C forged concave wheel was developed in conjunction with the famous Ringbrothers and installed on their award-winning Producer Mustang at SEMA 2011. It features a totally unique concave design with a flat reverse-lip and subtle directional spokes. This wheel includes separate left and right versions and is available in both a deep concave profile (for the most striking appearance) and a shallow concave profile (to create a staggered look or to accommodate higher-offset applications). This is a 3-piece wheel assembled with hidden stainless-steel ARP fasteners and Heli-Coil inserts – and is also available with the through-bolt option.
If you need to move around a lot of tools, while storing them in the smallest footprint possible, you will love this trolley from Beta Tools. This super-compact (21" W x 10" D x 36 1/4" H) rolling tower is really 3 toolboxes in one! Extra-long or awkward tools can be secured to the back using four built-in bungee cords (2 per side). All three drawers are secured via a single keyed lock on the side. Each drawer is also held firmly shut until its release button is pushed.
The Bugatti Veyron's statistics are mind-boggling: 0-60 mph in 2.5 seconds; a top speed of 253 mph; tyres that cost £20,000 a set and an engine with 10 radiators and four turbos; a launch control system taken from F1; and even windscreen wipers that create sizeable downforce—all delivered complete with a high-end stereo system, luxurious leather seats, and air-conditioning. It was a feat of engineering grandiosity that, in automotive terms, rivals the achievements of the great 19th Century industrialists. Here Martin Roach sets out to track down the mythical beast that is a Bugatti Veyron—and ultimately attempts to drive one.
Harry's lap timer is a GPS based lap timer for your iPhone 4, 4S, and 5. It works seamlessly with the Phocus Accent or any of our other composite mounting solutions. Doing some data recording' seems to be a simple task in the beginning. Most users diving into the world of LapTimer come with an experience from 'all in one solutions' – these small gray boxes with very limited functionality. Although these solutions are designed on purpose, they need to be limited as they miss the rapid innovation, connectivity, and versatility current smartphones show.
Amphicar 770. This is a full Kustom Amphicar. It is drives and sails. Rebuilt motor with Webber carb. Rebuilt transmission. Paint is 3 years old, although there are a few spots that should be touched up. The front end is from a 1950 Studebaker, with rechromed bullet & hood ornament. The car has a removable Corvair roof. Rear fins are from a 1958 Chrysler, tail lights are from a 1950 Pontiac. Rear engine cover is from a 1990 GMC pickup, louvered. This car is an absolute blast to drive and there is nothing more fun than a car full of people, hitting the water at 20mph.
The RAM marine grade aluminum mount with 3.25-inch locking suction base includes a one-inch-diameter ball and socket system. The Twist Lock Suction Cup is designed to have an extra strong hold on any smooth non-porous surface such as glass. Manufactured in the USA and comes with RAM Lifetime Warranty.
The Midland XT511 radio provides you with seven GMRS/FRS, seven FRS (Family Radio Service), and seven GMRS (General Mobile Radio Service) channels, for a total of 22 UHF channels. Additionally, the XT511 comes with 121 privacy codes to lessen interference or eavesdropping, which in effect gives you 3144 channel options. Five separate call alerts identify incoming calls from your group, and an e-VOX function with three selectable sensitivity levels offers voice-activated, hands-free operation. This radio also features a channel scan, for locating active channels, along with a keypad lock so you don't accidentally change your settings.
There's nothing like a little automotive origami to keep those fingers dexterous and agile. These PDF files can be printed off and folded into the shapes you see above. If you're interested in building model cars but are intimidated by paint and glue, this might be a great place to start.
I have spent countless hours and days helping my friends, clients, and family members improve their driving tactics, which, in turn, improves confidence as a driver and, ultimately, skill level. Inside this book you will find the secrets to being quick, to having excellent handling, impeccable style, and—my favorite—having fun. Any individual can benefit from this e-book: large, small, male, female, amateur, or beginner. I designed this to work for everyone. Not only will this program work for all types of individuals, but it can also be accomplished by reading this at home. When it comes time to put your skills to the test, make sure to drop in to the nearest K1 Speed.