The Winding Road Hot List: Volume 8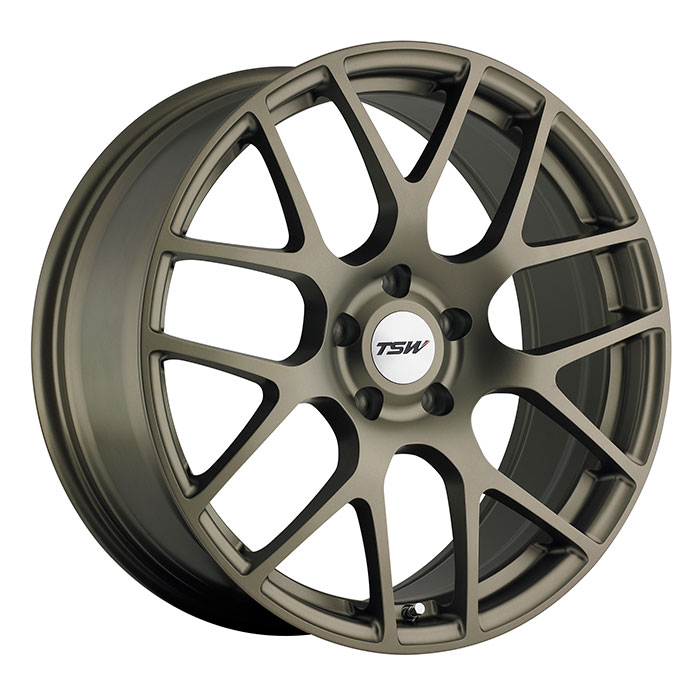 As the
Winding Road Showroom
continues to grow, we come across lots of cool products that we geek out over, whether it's a must-have automotive accessory, flashy watch, high-tech gadget, interesting book, or gorgeous car art. Here in the Hot List, we have gathered a few that we really like, and we think you'll enjoy them, too.
This week, we have actual racecars, stuff for your racecars, and more.
Owned by Harry Manning, this car has been a front runner its entire life. A race car since new, it won the 2003 SCCA National Championships Runoffs in SSB. Currently raced as a Spec Miata. Cylinder head freshened in 2011 by Stewart Engines. Dyno sheet available on request. All safety and performance updates installed. Current annual inspection is good until April 2013. Transmission replaced at 2012 June Sprints with Advanced Autosports rebuilt unit. There are 4 sets of race wheels. Set one is on the car with 50% used Hoosier SM6 tires. Sets 2-4 are un-mounted except for a single spare used Hoosier tire. A set of OEM wheels has Hoosier H2O rain tires mounted. Harry has retired from racing after 30 years. Advanced Autosports is selling the car for him.
Eligible for SCCA Club Racing and SCCA Pro Racing World Challenge. Or would make a great reliable, yet economical, track day car. 2011 ARRC race Winner. Featured in Grassroots, SportsCar and several web magazines. Built from a new car, not a wreck. 2600 street miles, Currently 3841 miles. Well sorted race car. Custom 1.75" DOM roll cage. Designed and built by Advanced Autosports. Nascar-style door bars on both sides. Very safe.
Started in London, 1995, Classic Car Club is the first club of its kind to give members the keys to the most staggeringly stylish fleet of cars ever assembled. Today, Classic Car Club locations can be found throughout Europe, with our two Manhattan locations paving the way for many Classic Car Clubs to launch throughout America, including Los Angeles, Miami, and other cities opening soon. Whether it be modern supercars or vintage cruisers, Classic Car Club Manhattan has the right ride for you.
Hail Protector Automobile Hail Protection System warns you 30 to 60 minutes ahead of time when hail is near, with free lifetime subscription, using data and storm details from the National Weather Service. Powered by "AA" batteries, Cig Lighter Cord or AC outlet, the lightweight, remote-controlled, damage preventing cover installs and activates in just a few minutes. It reduces and largely eliminates damage to your car or truck from hail as large as softballs. Hail Protector uses all the design properties of a traditional car cover, including UV, water resistance and the breathability your vehicle requires to prevent moisture and heat buildup.
This one's not for sale yet, but you can sign up to be notified when it is
on their website
.
A must for serious driving. Guerilla Racing has both fixed back and reclinable bucket seats from Recaro, a name known internationally for its racing seats for both car enthusiasts and professional racing teams. They offer free shipping on all Recaro racing seats.
This set of 2 two-piece Race Ramps allows you to safely elevate vehicles with limited ground clearance. Once your vehicle is parked and the emergency brake is engaged, the rear part of the ramp can be removed for even greater access to the underbody of your vehicle. Race Ramps are made from a patented process using space-age foam and a polyurea coating, so they are lightweight but very strong and durable. This set can handle vehicles up to 3000 pounds. Race Ramps have no sharp edges, so they won't scratch or damage your floor. The large solid bottom that won't sink or slide on a level surface—including dirt, sand, grass or asphalt.
Mothers R3 is a spray-on, wipe-off cleaner, formulated to quickly and safely remove rubber scuffmarks, dirt, soil and grime from paint, glass, vinyl wrap and just about any other exterior surface. Modern chemistry ensures that R3 is tough on tenacious rubber and grime, but gentle and safe for surrounding surfaces.
The Nurburgring custom alloy wheel, named after the Nurburgring circuit known as "the Ring" by enthusiasts, is located in Nurburg, Germany. This wheel is manufactured using a highly advanced production technique called rotary forging. The rim of the wheels is forged at high pressure while the wheel is spin at high speed. This alters the molecular structure and enhances the strength of the alloy. The benefit is a much lighter weight than a regular cast wheel. Most importantly, the weight saving is in the outer rim of the wheel which dramatically reduces rotational mass and enhances vehicle performance.
For high-quality racing gear, you can't go wrong with Momo. This FIA-approved high-collar undershirt is made of soft, knit Nomex treated with non-chemical MO-DRY to guarantee maximum breathability. Complies with FIA 8856/2000 standards.
For the ultimate in tunable suspension performance, Eibach has developed Multi-Pro-R1 coilovers, specially tuned spring or damper units that allow you to extract the last ounce of cornering power from your late model performance car. The Coilover design lets you precisely tune the corner weights for optimum handling balance, and the wide range of the damping adjustability lets you tune for the comfort, ultimate grip, or anything in between. These suspension kits are perfect for the club racers or drivers who demand the High performance handling and optimal ride quality for which Eibach is famous. Multi-Pro-R1 Coilover System has a single adjustable rebound and compression damping.