The Winding Road Hot List: Volume 2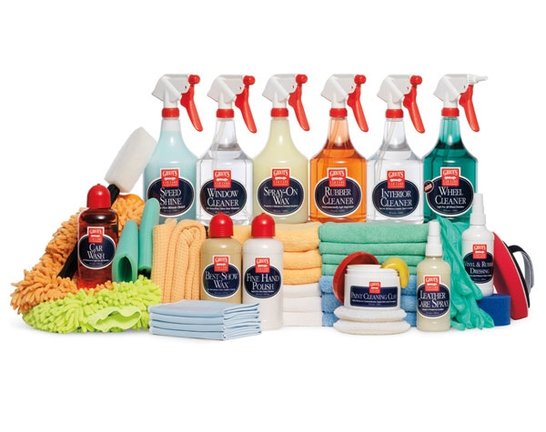 As the
Winding Road Showroom
continues to grow, we come across lots of cool products that we geek out over, whether it's a must-have automotive accessory, flashy watch, high-tech gadget, interesting book, or gorgeous car art. Here in the Hot List, we have gathered a few that we really like, and we think you'll enjoy them, too.
This week, we've got plenty of items for enthusiasts of every stripe.
Carbon—the fundamental structure of all life—incredibly light, unbelievably strong. Of course the weight savings benefit is matched by the vastly superior venting system used in the Airframe. If you have the means we highly recommend acquiring this truly unique Airframe.
The Tri-Phase enhances performance in multiple ways. It modifies signals being read by the ECU, causing an adjustment to the fuel curve, which is what creates the increase in horsepower and torque, as well as improves throttle response and shift speed. When the ECU sees these modified signals it provides a different set of fuel and ignition maps than it would under factory operating conditions.
The Ultimate in performance, style and handling, ST height adjustable Coilover kits are precision engineered and road and track tested to the highest standards of the German TUV. The threaded shock bodies allow you to customize vehicle ride height to the maximum, without compromising safety, functionality or superior driving performance.
LT-Q6000 is an innovative and automatic lap timer based on GPS technology, which is the world's first color display lap timer device. It can record lap times, speed, position and acceleration, etc., and compare the racing performance in real-time. LT-Q6000 features various racing modes such as Drag Race, Circuit Race, Rally Race, and Performance Test.
The GReddy e-Manage Ultimate is as close to a stand-alone management system as you can get while maintaining the best features of a "piggy-back" engine management: an economical price, the usage of existing sensors, the ability to easily alter factory settings and not having to tune from scratch. But unlike the original e-Manage, the Ultimate is more refined, requiring specific application usage (Greddy is constantly adding application updates that you can download free via their tech-support web pages).
Safety and comfort can coexist. This racing seat, from legendary manufacturers Momo, is approved by the FIA and is compatible with the HANS device. It has five seatbelt openings and weighs in under 20 pounds.
The SPA Design "Firefighter" Extinguisher Systems are specifically designed for use in competition vehicles and offer the latest in on board fire suppression technology. Utilizing SPA "Lite" AFFF (Aqueous Film Forming Foam) these non-toxic ozone friendly systems give the competitor the same level of protection whether driving Formula 1 or Club Racing. Mechanical 4 Liter Multi-Flo AFFF Steel Bottle Systems are designed specifically for use in closed cockpit cars.
Motorcycle safety is nothing to joke about. Regardless of where you're riding, you want to have the absolute best protection. This body armor provides a higher level of torso protection than a leather jacket (although doubling up never hurt). It also includes a short-sleeved t-shirt. This is also perfect if you're trying to build your own Darth Vader costume.
Enkei custom wheels deliver the latest in wheel designs, composite alloy technology such as, casting/forged processes, rigid testing that must pass stringent JGTC Standards and unsurpassed manufacturing facilities. Enkei is dedicated to perfection and delivers the best in aftermarket wheels. SPEC-E All Enkei wheels are engineered to pass rigorous testing. In fact, Enkei established its own test standard called "Spec-E," which is tougher than JWL requirements. The Spec-E represents Enkei's confidence in its technology and quality of Enkei wheels.
Give your ride the Concours d'Elegance shine and preserve its sharp looks with the Griot's Garage Master Car Care Collection. With the daily attack of sun, mud puddles and sap-dripping trees, your ride is under constant attack from the elements. The Griot's Master Collection boasts an arsenal of detailing tools to protect and pamper everything from your wheel wells to your windows. Made up of 58 of the best Griot's Garage products, the Master Car Care Collection gives you everything you need to make your ride shine inside and out. Along with all the Griot's cleaners, Griot's wax, and Griot's polishes, your Master Collection also comes with a slew of detail brushes, microfiber towels and polishing pads to scrub, dry and buff every inch of your vehicle.