The Soundwaves of California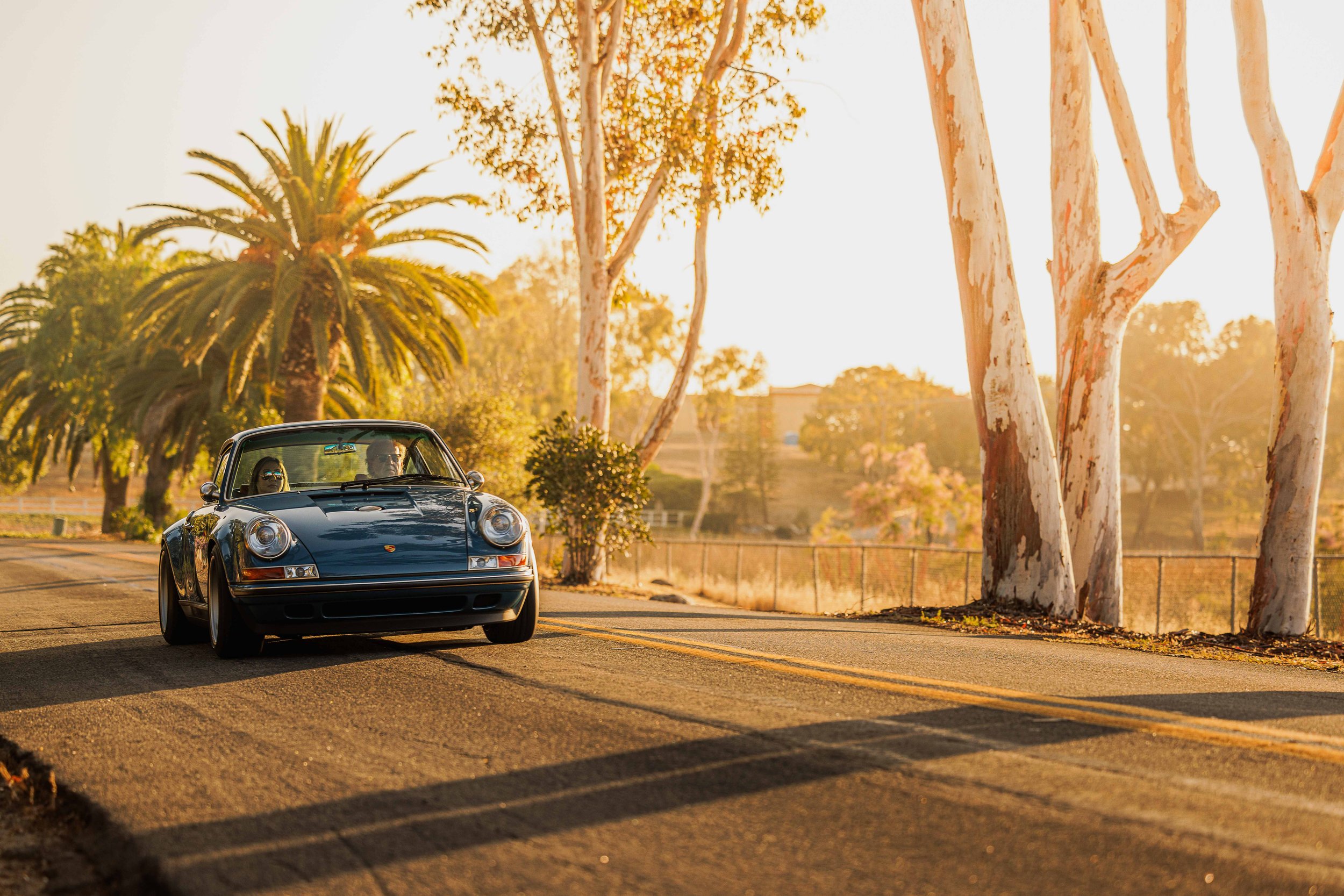 Story | Tina Chau
Photography | Karl Noakes
Walk down the street in the late 1970s and early 1980s and you'd hear synthesizer-driven songs like "Rio" from Duran Duran or "Take on Me" from A-Ha blasting out of car radios. These were hard times for acoustic instrument makers; many struggled to market products that came from a more folksy, less hip era. Then, in 1985, an unlikely champion named Prince reminded the world why acoustic instruments mattered. On his new music video, a crowd of dancers surround a stage filled with cellos, a piano, and a drum set. Early on, the camera focuses on a tall, beautiful woman playing a 12-string purple acoustic guitar. Prince dances from the crowd onto the stage and is handed one of his famous Cloud guitars, painted pure white. Luthiers all over the world breathe a sigh of relief during this moment.
The purple 12-string guitar used in "Raspberry Beret" was part of Prince's 120-piece guitar collection and was built for him by Taylor Guitars. Many famous musicians have worked with Taylor Guitars to design an instrument with the tone, sound, and look that represented exactly who they are. Few understand this passion for personalization and customization more than Kurt Listug, one of the founders of Taylor Guitars. Kurt enjoys the process of agonizing over decisions and projects that require time to reach that pinnacle of perfection. Whether it was the decades it took to build a business or the years it took to remodel a home, Kurt recognizes the importance of patience for getting exactly what you want.
Built with Patience
On a long driveway lined with succulents, California Pepper Trees, and eucalyptus trees, a rich Oslo Blue Porsche 964 coupe sits basking in the sunlight like a cat napping in the one sunny spot of the house. The vintage Porsche greets our team as we turn into the Listug property near San Diego. Gathering around with high anticipation, we drank in all the details as if our eyes were parched and the blue 911 was water. We were the fortunate ones standing in front of Kurt's Porsche 911, one of a kind and magnificent as reimagined by Singer. The car took four-and-a-half years to bring from inception to delivery, but it met every specification that Kurt wished for. His patience paid off.
With 500 leather colors to choose from, Kurt opted for a bold cognac-colored leather offset with black, white, and tan woven leather seat centers and dashstrip for the interior. Oatmeal carpet lines the sills, transmission tunnel, and lower surfaces of the rear compartment. The back engine bay and front luggage compartment have matching cognac leather lining with alabaster stitching. On the exterior, the car has nickel and rubber touring trim and a titanium sports exhaust system. Even the hinges for the back trunk lid are a paint-to-sample option; Kurt chose the nickel option without paint. Everything is sourced from the best partnering manufacturers and the car is put together completely by hand, usually requiring at least 4,000 hours of human work. The car is known as the Wyoming Commission—after the early Singer convention of referencing cars by their final destination—and bears a Wyoming license plate.
Read more via Avants here.
About Avants
Avants is a membership program for gearheads. Members get exclusive access to private events, discounts at premium partners and a great community of like-minded enthusiasts. All members receive the Avants magazine – a high-gloss quarterly publication that celebrates interesting people in the car community. Avants is currently live with weekly events in Seattle, Portland, Denver, and Southern California. More regions coming soon!