The New 2024 McLaren 750S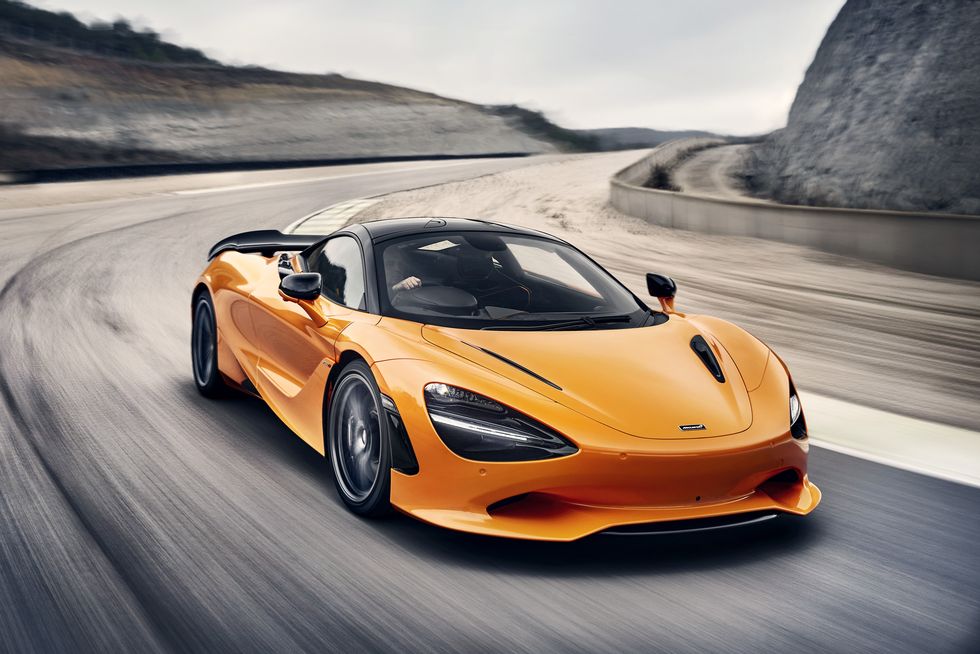 McLaren, the British automotive manufacturer, has just debuted its latest supercar the 2024 McLaren 750S and 750S Spider. These new models are the successor to the widely acclaimed 720S, and they come with several improvements that make them even more impressive.
One of the most significant changes in the 750S and 750S Spider is the increase in power output. The 750S features a 4.0-liter twin-turbocharged V8 engine that delivers a staggering 740 horsepower and 590 lb-ft of torque. This is a substantial improvement over the 710 horsepower and 568 lb-ft of torque produced by the 720S. The 750S Spider, on the other hand, produces the same power figures but has a retractable hardtop roof.  So, 30hp more and 22lb/ft more torque play their part. So does 66lb less overall weight. And a 6mm front wider track, twin valve dampers, a quicker steering rack and 15% shorter final drive.
The increased power output in the 750S is not just about the numbers, but also about the way it is delivered. The car's engineers have worked to reduce the turbo lag, which means that the power is available much earlier in the rev range. This results in a more responsive and exhilarating driving experience.
The suspension system in the 750S has also been upgraded, with a new Proactive Damping Control system that adjusts the dampers in real-time based on road conditions and driver inputs. The car also features a new set of Pirelli P Zero Trofeo R tires, which are specifically designed for high-performance driving.
Inside the car, the 750S and 750S Spider come with a host of new features and technologies. The infotainment system has been updated, with a larger 8-inch touchscreen display that supports both Apple CarPlay and Android Auto. The seats are also new, with improved ergonomics and support for long-distance driving.
One of the most exciting features of the 750S and 750S Spider is the new "MSO Defined Carbon Fiber Racing Seats," which are specially designed for track use. These seats are incredibly lightweight, with a weight of just 3.35 kg each, and feature a unique carbon fiber weave pattern that is exclusive to McLaren.
The exterior of the 750S and 750S Spider has also been updated, with a new front bumper, revised side skirts, and a redesigned rear diffuser. These changes improve the car's aerodynamics, providing better downforce and reducing drag.
The 2024 McLaren 750S and 750S Spider are an impressive upgrade over the already fantastic 720S. With increased power output, improved suspension, new features and technologies, and a sleek new design, these cars are sure to impress even the most discerning supercar enthusiasts.
Find out more via McLaren here.