The Hot List: Volume 2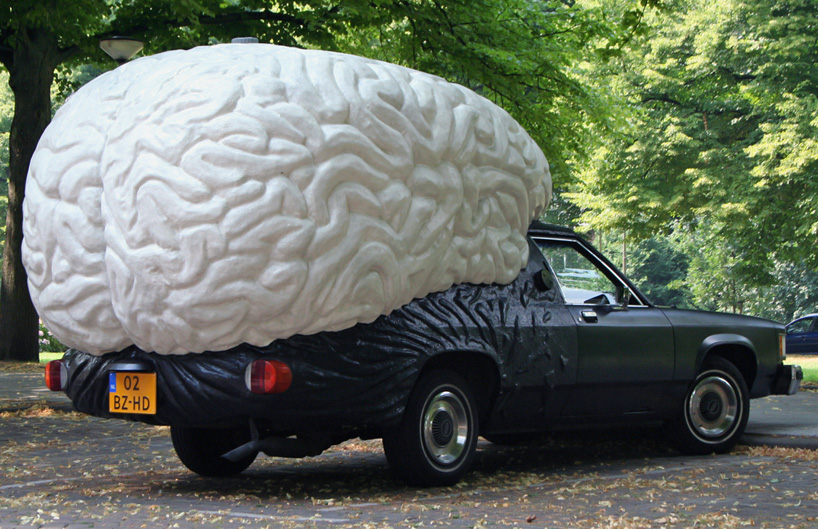 Every week we sift through a truly amazing amount of "stuff" in the dozen or so hours we spend online—you know, the time spent not driving sweet cars. A lot of the cool stuff we find has to do specifically with new cars, naturally, but there's also a huge amount of awesomeness that doesn't completely fit in the normal Winding Road world. To date, we've been in the habit of simply reading, watching, or talking amongst ourselves about this web detritus, but recently we thought it might be a good idea to start sharing it with you all. Thus, The Hot List.
We'll aim to bring you a list of the most interesting bits of information we run across. Ten worth-knowing-about things that may or may not be related directly to the world of cars, but all of which we think our typical enthusiast readers will be able to really dig into. We won't know, from week to week, what will show up on this list, which is part of the fun for us and for you.
Read, enjoy, and comment. If you happen to know of something that you think would make for a good inclusion on next week's list, drop us a line at
[email protected]
.
Drive (The Movie)
Based on the tense, dark, and occasionally frenetic clips we've seen, new film Drive could just be the next great driving movie. We're going to be front-row center when it hits theaters on September 16th (and chances are good that Ryan Gosling's starring role will have our wives/girlfriends watching this one with us). Check out the official trailer, it's seriously sweet.
A Dutch artist, Olaf Mooji, in Rotterdam has created the Brain Car. Not only does it look creepy, it takes pictures and video during its daytime drives, then projects the remixed footage inside that giant translucent brain on the back, almost as though it is dreaming. Far out.
Play Android Games With PS3 Controller
Racing game apps have a lot of potential, but we've often run into a bit of trouble with the controls. Moving your phone/tablet as if it were a steering wheel isn't always the most responsive or precise way to go around a corner. Thankfully, Kotaku has got the solution, with this piece on using your Playstation3 controller to manipulate Android Games.

Luxury Range Rover Evoque Adventure
Luxury vacations are the stock-in-trade for deals-promoter JetSetter.com, and its new connection with Land Rover has yielded a real dozy. Sign up today and you can join a group of well-heeled adventurers on a trek across the American West—driving from Moab to Telluride on the off-road vacation of a lifetime. The best part: you'll be piloting the hot new Evoque, months before it's even available to buy.
BMW, makers of "The Ultimate Driving Machine," have just released The Ultimate Drive smartphone app. A sort of crowdsourced database of great roads, users can upload favorites, search for great drives near them, and rate winding roads from around the world. You can even show off your own car in your user profile in this free app.
Someone's playing a really mean joke on their octogenarian father. @oldmansearch is a Twitter account supposedly set up by a man for his father, whom he is teaching to use the internet. He told his old man, though, that
Twitter
was how you search things on Google. His tweet, "indianapolis motor speedway tour adults only?" sort of gives you the feel of his interests, but it gets better. With tweets like, "thin divorcees," "wheat-meal," "angry all the time," and "pets you can keep in the fridge," we really, really hope this is the real thing.
A sartorial shopping/dressing/buying website that seems to be aimed at the guy who's no fashion slave, but still wants to look cool. Learn about sunglasses, shirt fit, and perfect toasting on the blog page, then click over to the marketplace to look at clothes or vintage watches you can buy. If anyone wants to make us a gift of a 1960's Omega Seamaster, we're okay with that.
Though few of the WR editors are real aviation geeks (Ed. Director Martin the sole exclusion), we know that a lot of you business-traveling types out there are. So, while we see photos of the newly-ready-to-fly Boeing 787 Dreamliner and think, "that's a big bathroom," we understand that many folks are a bit more amped up. Check out the gallery.

Let's face it, more than a few of us are facing some real financial turmoil these days, with the stock market continuing to take a leak on many a portfolio. We sure hope it doesn't come to it, but should you find yourself in tight spot, this article will help you get by with a roof over your head. Some of the tips here ("Get the things you'll need" and "Stay positive") aren't completely helpful, but the demonstration video certainly is. Who knew you could enjoy worry-free car camping in the Walmart parking lot?