The Guide To Road Racing: What Is A Tech Inspection?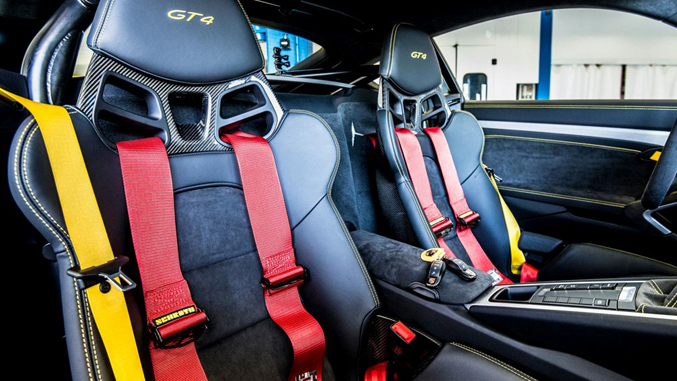 There is plenty of confusion about what an annual tech inspection of your race car actually covers. Here is a simple guide to help you understand.
What A Tech Inspection Is
A tech inspection is an inspection of your race car or track day car that is required by the sanctioning body (e.g. NASA, SCCA, PCA, Chin, Speed Ventures, SVRA etc.) that puts on your event.
Tech inspections are generally done annually so that you don't have to repeat the process for each event. This can vary by sanctioning body. If an annual inspection is done, you will receive an annual tech sticker and your annual inspection will be noted in your log book (if this is a first time inspection, this is the way you get your log book).
Tech inspections can be done at the track by most road racing organizations (e.g. SCCA and NASA). However, as this takes time on the event weekend, many racers prefer to have their inspections done by a certified race shop before the race season starts. For HPDE and track days, an off-site inspection by a race shop is often required because the organizers do not have the staff to do tech inspections.
The purpose of a tech inspection is to reasonably ensure that your car will be safe on track. The organizers have insurance and to comply with their insurance contracts they must have cars inspected. In addition, your fellow drivers want to know that your car is safe (and vice versa). Finally, you want to know that your car is safe.
Therefore, the tech inspection covers safety compliance items such as: cage weld integrity, roll cage materials, kill switch operation, lighting, fire system installation, harness compliance, and sealing of fire penetrations among others.
Winding Road Racing is certified to do tech inspections for NASA and PCA, and can arrange SCCA inspections and more. Contact us to schedule an inspection in Texas: [email protected], or give us a call at 512-994-0656.
What A Tech Inspection Is Not
A tech inspection does not cover compliance of your car with class rules. For example, your class may not allow a sequential gearbox; this will not be checked during a tech inspection. You are responsible for determining this (rule books — "the GCR" — are your friend). You may be checked by an audit procedure, typically after a race.
A tech inspection does not cover the installation or operation of parts on your race car. During a tech inspection, your car will not be dyno-tested. Your car will not be weighed. The proper installation of turbochargers will not be checked. The proper alignment of drivetrain components will not be determined. An FEA model of your cage will not be built and run. Your ECU will not be tuned to the new CNC head you bought. Etc. etc.
A tech inspection does not cover the setup of your car. Your car will not be aligned. Cross-weights will not be set. Tire pressures will not be checked. Ballast weight will not be adjusted. The AOA of your wing will not be checked or set. Your data system will not be programmed. Seat inserts will not be built. Etc. etc.
Your race shop should be able to do the items above, but you should be aware that they are not part of your tech inspection.