"The Big Engine That Could" Mini-Series: Episode 2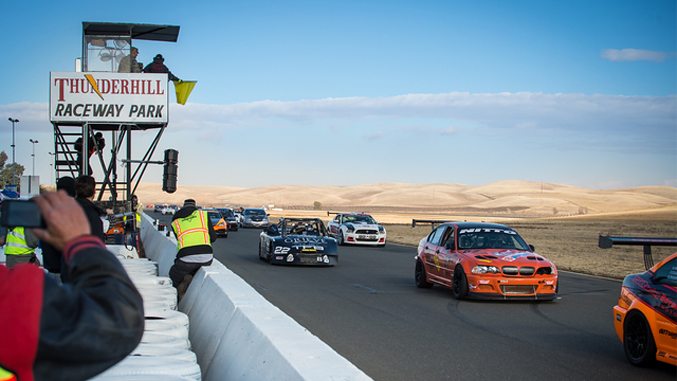 Everyone loves an underdog!
In The Big Engine That Could, a group of regular guys and girls participates in The 25 Hours of Thunderhill, historically the longest endurance race on the U.S. road racing calendar.
Not only that, they have selected an unlikely beast of a car to race — the Ford Mustang — an American icon that is bigger and heavier and technologically simpler than the competition. But they have a weapon, not exactly secret: the 450 hp Boss 302 V-8 from Ford Racing.
Will The Big Engine, and a lot of heart from Team Winding Road's 16 crew members, be enough to finish this grueling race and possibly stand on the podium in class in the December 2013 running of the 25 Hours?
Win or lose, The Big Engine That Could is a video mini-series of the process, the thrills and the problems of endurance racing, with behind the scenes coverage of the team's progress and plenty of in-car footage.