The Art Of Racing In The Rain: Pros Demonstrate And Discuss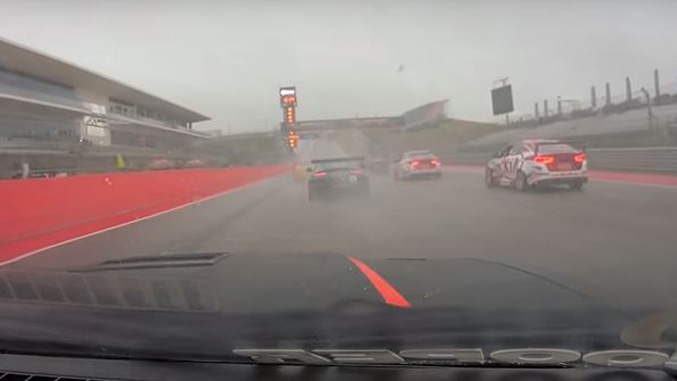 We all know that "April showers bring May flowers." And realistically March is pretty wet in some parts of the country, as well. Since it is the season for racing in the rain, we thought we'd pull together a little bit of instructional video for you.
Before doing that, we've talked to our Winding Road Academy coaches to get a summary of what racing in the rain is about. The net message is that rain racing involves finding parts of the race track that have better grip. This often means running off the standard line. Why? Because the normal dry line is "polished" by thousands of cars going over it at speed. A "polished" track is fine when dry but slippery when wet. By contrast, the areas off line often have rougher surfaces that provide some added grip in the rain. This polished issue extends to braking areas, not just apexes.
Here is Michael Cooper in PWC at COTA showing how steak is done:
Max Verstappen shows off in the rain as well:
And here is some added analysis of Verstappen's technique: