Stay Mellow Under Yellow: Examples To Learn From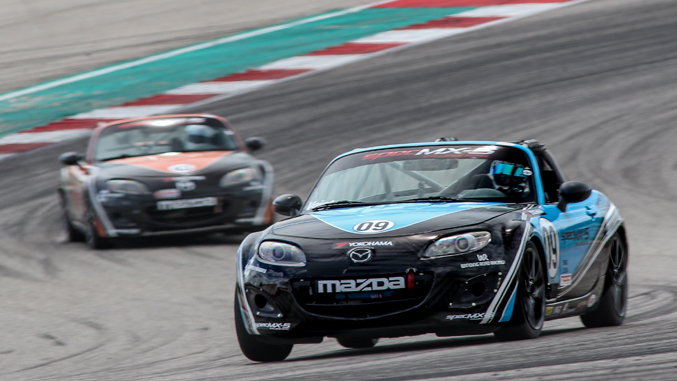 An article by Bradley Brownell published on Jalopnik yesterday brings up a very important discussion that we've all been a part of: the importance of on-track safety. The article came about after a video was published on VINWiki's YouTube channel about an incident at an AER race at Road Atlanta last year. Between the VINWiki video and AER's official response, there has been a lot of activity online about what happened, what the driver should've done, what the level of danger was, how AER handled the situation, etc. We're not here to discuss all of that, but what we would like to discuss is the importance of flags.
Whether it's an HPDE with light run groups, a Spec Miata national championship race, a weekend endurance race, the Blancpain GT4 World Challenge at Long Beach, etc; paying close attention to which flag (or flag combination) is displayed on-track is absolutely paramount. Safety is absolutely paramount.
– First and foremost, it is up to the driver to observe and obey flags
– If there is any confusion, pull into the hot pit and ask an official
– Spotters and crew-chiefs should relay accurate info, but the driver's awareness is #1
– Pay attention during drivers' meetings to know which flags mean what
Hopefully the legs that this story has will help drive these points home and reiterate to folks how important track awareness is.
Image from Formula1.com