Sportsmanship And Camaraderie: Sometimes Overlooked, Always Important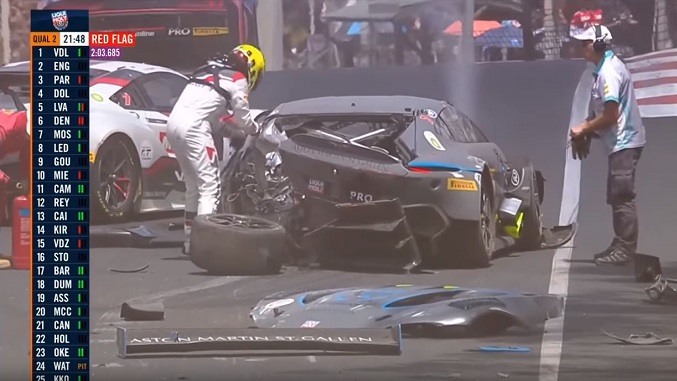 Martin Klepper is a Retail Specialist in our Southern California store. After paying close attention to last weekend's action at Bathurst, here's something he thought was a great take away. -Editor
"If you no longer go for a gap that exists, you are no longer a racing driver" – Aryton Senna
These words are some of the most commonly-quoted in motorsports. Though, they do not speak to what is truly important: sportsmanship and comradery. We put so much emphasis on the cut and thrust actions to pass and win, that we sometimes forget that it's a race against other people.
This year's Liqui-Moly Bathurst 12 Hour was marred by some horrendous accidents. A handful of cars failed to start on Sunday (er, Saturday our time) because of all the carnage in qualifying. Though, within the events that unfolded, some solid comradery and sportsmanship was displayed.
When Marvin Kirchhoefer's car crashed into the wall at the top of the mountain, it's well within every drivers right to dodge the debris and move on. Renger Van Der Zande on the other hand, chose to pull over and help one of his comrades in need. He parked it and went to Marvin's aid; later in an interview he stated he'd seen Marvin's head dangling down in the car and decided to act.
Earlier in the day, another driver was called upon to lend aide to a stricken competitor. Dirk Muller brought his AMG GT4 to a halt to aide of fellow Mercedes driver Sam Shahin. Muller helped Shahin out of the car and onto the guard rail safely out of danger, then went back to the car to assist the corner workers in ensuring the car was disabled and safe to flatbed out.
None of these acts gained Renger or Dirk any additional positions or pay, they did these things because they were looking out for their fellow drivers.
We popularize the hard-nosed, detemined ace who will go for that gap and make the pass. However, we don't always acknowledge the need to look out for each other on track, and those who go the extra mile to stop and help someone out.
Senna himself, who inspired so many to get behind the wheel and pursue their racing dreams, acknowledged the need for sportsmanship and compassion behind the wheel. He not only talked the talk; he also walked the walk: