Speed Secrets: Your Eyes are the Best Driving Tools You Have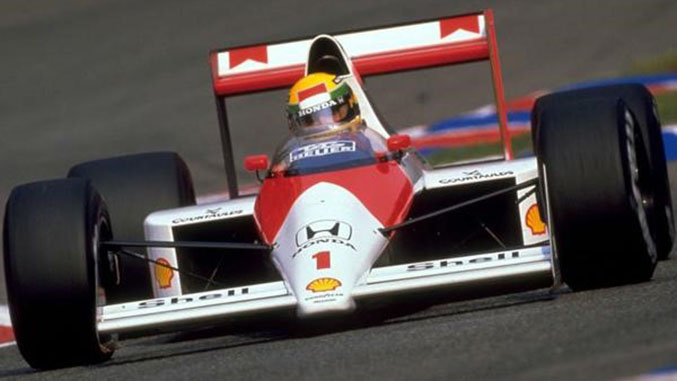 Back in 1994, Don Kitch founded ProFormance Racing School at what was then called Seattle International Raceway (currently Pacific Raceways), and he continues today to share his knowledge, experience, and love of driver training with thousands of students each year. While Don can talk at length about the most advanced driving techniques and approaches, he knows that the basics matter. And it's the basics, done well, that truly matter. – Ross
In 1994, I became an educator in advanced driver training that ranges from street survival techniques and recreational high performance sport driving to competition driving and race licensing. So, as Chief Instructor, I am in a position to focus on the curriculum: what we teach, and why and how we teach it.
Today, I'm thinking about how our eyes play an important role on the racetrack and on the street – they get my vote for being the overall and ultimate control device of the car. Your vision is the best tool you can use in either place. While I am tempted to talk about (and could easily consume this entire article discussing) the part our eyes play in street survival and increased situational awareness, for now, I will stay focused on the use of our eyes on the racetrack, in sport and competition driving.
All drivers should love (and really use) their eyes in the car and on the racetrack. I am convinced all control inputs to the car are dictated by our eyes.
I continually remind students, "We don't have to get behind the steering wheel of your car to steer it. We can simply reach over from the passenger seat, grab your chin, turn the car right and turn the car left. If we can get you to look in a particular direction, you will steer in that direction." There is a wiring loop or link between our eyes, brain, feet and hands. We look, we think, and then we do. A lot of the time, the conscious-thinking phase of the loop bypasses the brain, as our driving drops to the subconscious level. We look, we do… subconsciously and very rapidly.
In high performance driving, race practice, and race qualifying, you should consider your eyes as navigators. They carve your path by providing a continually increasing and comprehensive list of visual reference points. Fully utilized, your eyes build a high level of awareness; where you are with the car dictates what you are doing with the car. We teach a technique called, "High eyes" or a bi-focal approach to the windshield. It essentially draws a line in the windshield making it a bi-focal set of lenses. The lower half of the lens is your current driving position; the upper half of the lens is your future driving world. The faster you're going, the more time your eyes should spend in the upper portion of the windshield. On a road course, you must maintain a continual state of mind centering on the questions, "Where am I going? What is there, ahead? What do I do when I get there? What do I do before I get there?" You should always be thinking well ahead of the car. We call this "mental projection through visual projection."
Your eyes also have a substantial role in the development of race craft related to increasing situational awareness. I refer to this function as "traffic controllers." They aid us in the race traffic sorting process of "What is everyone doing here, what am I doing, and what is going to work out best for me?" Early in a driver's seasoning, this process is dealt with at a conscious level. As a driver's experience grows, a portion can drop to the subconscious level as it becomes a been-here-done-this-before experience.
One protocol I use in driver coaching is in-car sensory input session. The visual sensory input sessions are, by far, the ones I find most productive for my drivers. While maintaining a reasonable pace, drivers are asked to strictly work on seeing as many things as possible in both close and distant proximity from the racecar. The idea is to make their eyes into sponges, soaking up the visuals and getting their eyes up, BIG, and out there. After five laps, drivers are asked to download (to me) as many things they saw as possible. Typically, I find these sensory input laps to be some of their fastest, even though lap times are not the goal. It is amazing how fast we go when we don't try and how well we drive when our focus is on performance, not result.
In writing this article, I am even more convinced that our eyes are wonderful tools. So…use them well!
– Don Kitch, Jr.