Speed Secrets: You Gotta Be Good When You Gotta Be Good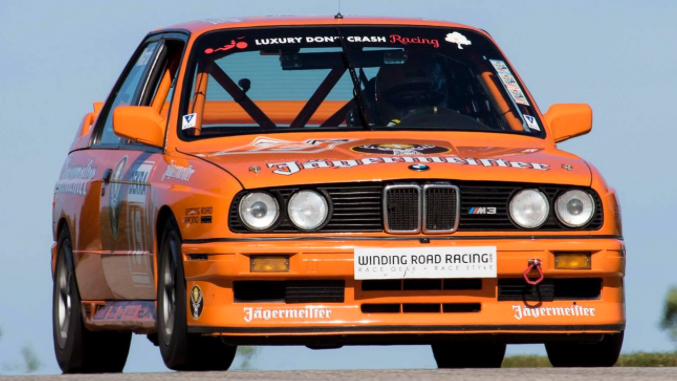 Every now and then you come across a piece of advice that is so simple, direct, clear, concise and… well, just right, that you wish you'd come up with it. Or you wish you'd known about it years ago.
I seem to get that type of advice from Jeff Braun often. Perhaps more than from anyone else. And this week's message is a perfect example of it.
Enjoy! – Ross
I was sitting on the pit wall at Indy at 3pm in 1998, on "Bump Day" with my driver, a very brave and fast Jimmy Kite. We had a very difficult month, crashing four times, but had been one of the fastest cars all month. Now we were in danger of not making the field.
A TV reporter came up to fill time, as no one was out to qualify in the heat of the day. He talked to Jimmy about the pressure and how difficult it was to put it all on the line in his last attempt to make the show. Then to my surprise, he asked me why we were not on track practicing or qualifying now. I was a little surprised that he would ask the engineer a question at all. Who cared about us? The drivers are what it's all about, so we can watch them do amazing things just like we were all expecting Jimmy to do here very soon.
I just said what seemed the most obvious thing in the world at the time, "Well, you gotta be good when you gotta be good." And that was the end of the interview. I thought that was a pretty lame answer at the time.
As the years passed and I was lucky enough to engineer more and more racecars for some great drivers and team owners, that idea stuck with me and I kept coming back to it. I have been brilliant a few times and it never mattered. My cars have been really fast at times and no one cared or it wasn't important. I have designed and implemented amazing pit strategy that was worthless because I never got to use it or the situation never allowed it to be seen. I bet if you think about your racing effort, or your life for that matter, you can find times when you were doing great but not at the right time.
Now I work hard to be good when I need to be good on a race weekend. I try to never "just hope it happens." I use a method to give me the best shot at having it all come together at the right time. Thinking about it more, I thought this could apply to anyone in any endeavor where you're graded, judged, assessed, or scored on an activity. Here is what I do to help. See if it's something that may improve your chances of being good when it counts.
First, write down what you expect the event/weekend to be like. I call it a Tendency Preview. If you have notes (and you should) from the last time you were at this track, read them first. If you were never there before, learn what you can. Each track has traits you know about and likely have experienced. Your car for sure does, so think about how your car will be at that track. The weather, the crew you bring, the organization of the event, all play into how it could play out and what obstacles may be presented.
Now write the Tendency Preview. Break it down into sections, like the track surface, bumps, etc. The race or test day format – write down what you expect. The tires, the camber, the shocks, any adjustments – write down what you expect each to do at this track on this day. I use Excel and make a row for each section and just fill in the blanks. Aero – okay, what do I expect? Is this a downforce track? Where do I want the wing set; do I have a way to balance the wing with more front downforce; what will my competition do? Run low downforce and beat me on the straights… oh no, do I have a low downforce package planned out and can I run it if I need to? Will I need to qualify on one set-up and race another? I would hate to be good in qualifying and suck in the race.
You get the idea, here.
When you're done with this Tendency Preview, you will have a good understanding of what you expect to be up against on the weekend. It should fit into one Excel page, so focus your thoughts. This takes me a good day to write one for a race weekend with all the notes I need to go through, videos to watch, replaying the TV broadcast of last year's race, etc.
Now, we work the weekend backwards. We're going to write a weekend plan, detailing what we're going to do in each on-track session. Pull out the schedule. Start with the race: when is it, what's the weather going to be like, how long is it? Picture where you are in the pits, finishing your paperwork and shutting down your computers, while listening to your drivers doing the podium interview. How did we get here? Back up to the last pit stop. Where did we need to be on that stop? When did we need to make it? That drives the 2nd to last stop and when that had to happen and what tires we needed and what driver was driving. That drives the early stints and the strategy to get to the 2nd to last stop. Qualifying determined the early part of the race and practice decided if qualifying went well. Skipping back a few steps, what did we do on the day we arrived at the track as that determines if we were ready for the first practice. Keep writing and planning the weekend… backwards. Pretty soon, you're in the shop and thinking about the set-up that should be on the car. That set-up is directly linked, through your weekend plan, to the drivers on the podium on Sunday.
These two documents and the set-up sheet form the foundation for the weekend. You may not be doing pit stop races – heck, it could be something fun like a track day – but I know you want to do well and improve and you don't want your best performance to be all ready to happen an hour after the track closes, or when you're on track with three other groups and traffic is crazy. This is the best way I know to be sure you're good when you gotta be good.
Oh yes…Jimmy made the Indy 500 as the last guy to go out at 5:55pm in the cool conditions and put it in the show with the set-up we had on the car at 3pm… we just waited until we needed to be good and went and did it.
Have fun and be good when you have to be good.
– Jeff Braun
Facebook: facebook.com/AutoRacingTechTips/
Twitter: @jvbraun