Speed Secrets: Staging a Comeback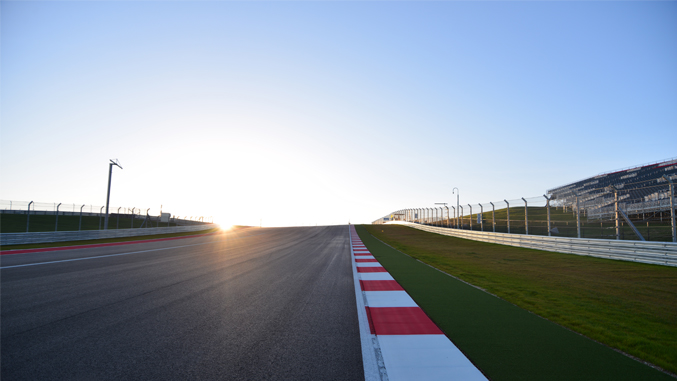 When I think of drivers making a comeback in racing, I think of Michael Schumacher and Niki Lauda. The former never quite achieved the same level of success as he did before his retirement, but the latter won a World Championship after returning from his.
On a more relatable level, how many readers of Speed Secrets Weekly started racing or performance driving many years ago, stopped to focus on family and business, and then came back to the sport they love years later? Many!
Norm Murdock
is a perfect example. After racing in SCCA club and pro racing in the '80s and early '90s, he didn't compete again until this past season. Well, except for a rally championship in 2006, and the 2009 London-To-Mongolia Reliability Rally (10,000KM completed!).
If you've been waiting to get back into racing, enjoy and learn from Norm's experience. – Ross
A lot of racers take a few years off, for a variety of reasons.
In my case, I made a decision to raise my children without the financial and attention diversions involved in serious racing. And I considered myself a serious racer at the time; in my early thirties, I was a veteran of professional endurance racing with a couple of SCCA divisional championships on my CV. So, after some reflection, I was convinced that racing would be there for me after the kids grew up and went on their way. And maybe I'd grow my automotive business enough to sponsor my racing, down the road.
Well, "down the road" ended up being almost twenty-five years! I had a smattering of exciting car adventures in that period: a Canadian pro rally championship, and a 30-day 10,000KM London-Volgograd-London reliability rally, and a smattering of autocrossing. But mostly I didn't race. Certainly no road racing, which was my passion. I couldn't even go watch road racing – just too painful to be around it and not be in it.
Despite coaching grade school football and leading Boy Scouts on camping trips, I had also lost my physical conditioning. My sons saw old pictures of my racing, but it was all theoretical to them. Like saying you'd been to the Moon, but just had a photo of you beside a Lunar Lander. They'd never seen "the old man" in action. And my wife thought it was all behind me. But inside I was burning for a comeback, thinking about it all the time. Male menopause? Mid-life crisis? Nope, neither one. It was always my dream to pick up where I'd left off.
But how?
I was plumper, slower, wheezier, stiffer, and much more aware of the downsides of injury than when I was a young thirty-something.
So I made a list of goals for Season One of "The Great Comeback."
1. Get into physical condition before the start of the season.
2. Find out if I still liked racing after a quarter century lay-off.
3. Find out if I still had skills at racecraft.
The outcome of those goals would determine if I would keep, sell, or exchange the modest race car I had purchased for the comeback. And whether or not I would continue in the sport or hang up my Nomex.
A small note about the car. I chose to get a sorted SCCA production car, an old nail, mid-pack quality, affordable, and something I had driven before and knew how to maintain. I think this was a good choice. You don't soak up months building a car from scratch, sorting it out for half a year, or any of that. You just turn a key and go to your first event. Another idea might be to get a rent-a-racer. There are some good outfits with that option, and you get out on track without all the overhead hassles. Arrive. Drive. The best way to come back to the sport.
The physical conditioning was my personal Mount Everest. And when you pitch at base camp, you go find an experienced guide. In my case, I sought a fitness facility that was linked to a state university medical center and was affiliated with my GP doctor. My cardio, weight, lean muscle, and blood pressure data would be available online to him directly from the "base camp." For my Sherpa guide, I asked the fitness staff if they had someone who was a racing buff. Luckily enough, there was a degreed young and energetic guy who popped up and said he would love to train an older racing driver.
We discussed my fitness goals. I needed to lose weight. Lots of incentive here, because in SCCA, the minimum car weight is determined WITH the driver. So less of me means more fast parts content!
I also needed to get my cardio working again. Triple layer Nomex is stifling, you don't always get enough sleep on a race weekend, and you usually have to turn wrenches in club racing. Those are cardio issues. And every now and then, they chopper an old guy out of the paddock who has keeled over from heat- or sunstroke. You need to be reasonably fit. Racing is a physical sport and your past-prime body isn't as forgiving as your young body was, decades ago. Your reserves just aren't as deep as they were. Face it squarely. So I began a program of general fitness training: treadmills, recline bikes, erg machines, free weights, swimming, vario step machine, weight machines targeting each area of muscle toning, and lots of stretching for injury prevention.
My trainer and I discussed specific racing fitness goals: enhancing peripheral vision acuity, reflexes, neck strength, flexibility. Things that would be new to me, like HANS braces, meant I needed to tone up on spatial awareness without being able to turn my head! I needed to be able to enter/exit the roll cage deftly and quickly, not just to keep my crew from laughing at me, but for real emergency situations like fire or crashes.
True to his word, my trainer was a racing buff, and he researched race driver drills from programs used for Indy drivers, such as those at Indiana University and PitFit. He had me doing things like catching tennis balls thrown from behind and bounced off a wall at close quarters. Doing quick patterns of hand-clapping that changed in sequence and type. Doing push-up balancing on a domed disc with arms outstretched and writing imaginary numbers and words. Doing scramble drills as a Limbo rope is lowered for each round. And doing visualizations of driving and heel-toeing while holding a barbell disc out like a steering wheel. He always had a new thing each week.
In addition, my dietary and nutritional were a mess. I was uneducated about food. Like a lot of guys, I kept eating like I was still a teenager, well into adulthood. That had to stop right away. My blood pressure was a little higher than ideal, and the bad cholesterol fats were showing up in my physicals. So, you hire an engine builder to build your car's motor? Well, spend some money on a degreed sports nutritionist and dietician. Like I did with the trainer, we discussed goals: Good eyesight, muscle tone, stamina, weight loss, and better blood results. She designed sample meal plans, suggested protein-rich and nutrient-rich foods, eating lots of greens, avoiding sugars and excess salt, and choosing chicken and fish over beef and pizza.
I lost 40 pounds in 100 days. I made a commitment to follow their advice, regular attendance in the fitness club with my trainer, and once a week weigh-ins and counseling with the dietician. I could breathe better, no wheezing, didn't get allergy fits as often, could slither in and out of the roll cage, could see sideways out of my helmet with the HANS latched, and had stamina enough to handle 100 degree F days in my triple Nomex with boots and gloves and no cool suit system.
My first event – after some track day test sessions – came soon enough. It was an SCCA divisional, and man, was I uptight. First race I ever did on slicks. First race with a HANS. First race in a new-to-me car. First race with a transponder gadget. I had read Ross Bentley's "Speed Secrets" frontwards and backwards. What a great refresher, with all sorts of things I don't think I had ever really considered when I was a young pup. Things like walking the track without making it a social event! So I did that with a very generous and experienced driver, who volunteered to crew for me, and who shared his race line with me, plus where he was flat out and where he was braking.
A buddy like him on your first weekend of a comeback is a real advantage. He could see I was getting nervous and even nauseous pre-race, and talked me back down to earth. He knew the best sequence for getting the HANS/helmet combination on, which belts to do first, fitting the safety net up for me after I was strapped in too tight to fend for myself. If you have a friend like him, ask him to come to your first race. He'll know where Tech is, where Impound is. He'll know a place to get some decent food. My buddy was really essential to my success that weekend.
Successful? Yep, won the class pole and the race. Pure dumb beginner's luck. But to get lucky, you have to be there and be ready.
I determined that, yes, I did like racing again. And with help from friends like my crew and Ross's books and e-courses, I retained my dormant skills. Well, it's really more honest to say I rediscovered them, polished them, and learned a whole bunch of new ones, too! And there's so much more I can learn, still.
I was ready to walk away from my comeback if I didn't think it was fun, or I was freaked out by the speed, or scared of the downsides of racing, or just wasn't any good at it. And – actually – that would have been just fine. I'd go fish or hike or play golf or something else. So don't pressure yourself that you MUST race. Keep an open mind about it. There are lots of roles in racing, from technical inspectors to stewards to registrars to corner marshals to timing/scoring to grid staff. Lots of roles besides driving.
But the one thing you will never regret – if you're out of shape – is getting your fitness and health back. That was the surprising gift that my racing comeback gave to me. What started out as a means to go racing ended up being the biggest trophy of all. Better quality of life, at home, at the track, everywhere. You'll be happier, and feel a lot younger. In the end, it's not a Mount Everest. It's one step at a time, a series of little hills, and you'll be on top before you know it. It's never too late to try for a comeback. If you think there's an age cut-off, you're wrong. Google an SCCA Formula Atlantic driver by the name of Dan Carmichael, and get back to me. Case closed.
My trainer? Yes, I still work with him. Dietician and nutritionist, yes, as well. Like racecraft, it's a life-long commitment to learning and staying in shape.
You're never done. – Norm Murdock