Speed Secrets: Mentally Training For Motorsport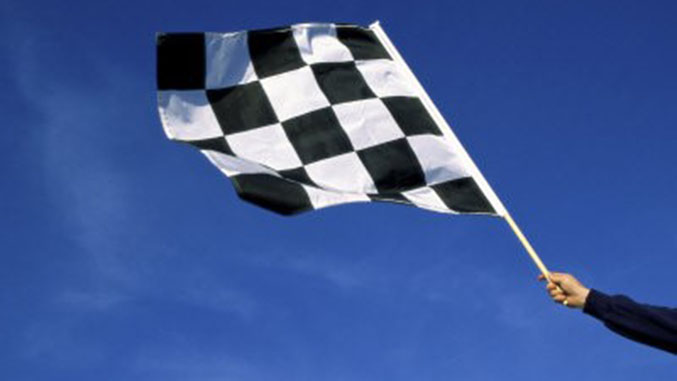 Over the Thanksgiving weekend, I received a text message from a friend and former coaching client, "Smokin"" Joe Kopp. While you may not know Joe, he is one of the most well-known and accomplished Flat Track motorcycle racers, ever. In fact, in that form of motorsport (which I think is better for spectators than any other form), Joe has an almost cult-like following. Here is Joe's text to me:
"I rode the final dirt track National of the year last weekend in Vegas, as it was my only National for the year. I ended up 2nd overall in the Main. The boys didn't know what hit them when I came out of the gate swinging and was 2nd fast in the first practice session. But then it was too late for them to figure me out and catch up. LOL. I just wanted to let ya know that I still do so many mental imagery things even though I don't race full time anymore. It's not like I train mentally as much as I used to, but I still am non-stop thinking about mental imagery and such. Over time I've learned how and what to do much more proficient with mental training. I'm sure you know exactly what I'm talking about. I'm thankful for everything you taught me."
I thought that I'd share the story of working with Joe; in it, there are a couple of messages worth considering. -Ross
Joe Kopp won the AMA Flat Track Grand National Championship in 2000, and then between 2001 and 2007 he went from 2nd to 7th in the championship. By the time I started coaching Joe at the end of 2007, he was seriously considering retiring.
He was at a point, at the age of 37, where he felt that he couldn't keep up with the young kids who were "willing to die to win," as I recall him saying. He "knew" he couldn't keep up anymore. I challenged him to look at the following season, 2008, as an opportunity to learn – and that was it. It wasn't to prove whether he could compete with the young kids, it wasn't to see how many wins he could get, it wasn't even to win the championship. What could he lose? It was either take on my challenge of focusing on learning, or retire.
Almost ironically, 2008 turned out to be his best year ever for wins (4) and podiums (10), and he finished 2nd in the Championship. Of course, by this time, there wasn't a hint of retirement talk from Joe. In fact, he was having more fun than ever.
It was much the same in 2009, with an additional distinction: by missing out on winning the Championship by just one point, he was part of the closest 3-rider points chase in series history. In fact, he went into the final race of the season with a solid lead in the championship, only to have a mechanical failure, which resulted in his finishing second.
But there was no doubt in his mind – or anyone else's that knew what was going on – that the mental game training program Joe was using was working. At 40 years of age, he was still the man to beat, and the young kids were doing everything they could to do just that.
Joe did retire from full-time competition at the end of 2010, having again finished second in the Grand National Championship that year. It was time for Joe to focus more of his attention on his son's racing, and helping the younger riders on the team he had raced for. But, like so many racers, he couldn't leave racing completely, and since 2011, has raced in a few one-off events. And as his text to me mentions, he's still damn competitive!
Why? How can a racer in his forties compete with young riders who are "willing to die to win?" Let me share some of what he did to stay so competitive, for so long.
To start, I should mention one thing. Joe applied and worked at the mental game program that I laid out and coached him in better than almost anyone else (one other race driver comes to mind when I think of the commitment to doing what it takes…). But, as you know, working hard at the wrong thing will not give you the results you want, nor will having the commitment without the program to be committed to.
A Way Of Life
When Joe mentions in his text, "Over time I've learned how and what to do much more proficient with mental training. I'm sure you know exactly what I'm talking about," I do know exactly what he's talking about.
Joe had taken the program that I had given him, and made it a way of life. At the beginning, it felt odd, uncomfortable, and even a bit weird. But the more he used the "tools" that I'd provided, the more natural it became. It was less of a "I have to do this," and just became "what I do."
What Program?
So, what did Joe's program consist of?
Mental Programming: Joe had specific programs that he built and reinforced on a regular basis. Doing mental imagery become a daily routine, and he and I laid out a deliberate plan of what to program. One day it might be imagery of an upcoming track, then his mindset towards how assertive he'd be, then how he'd interact with competitors and fans off-track, then his ability to read track conditions, then his focus on his performance (the process) rather than the results, then his belief system, and so on. It wasn't random – it was a plan.
State of Mind: Joe built a trigger that when he pulled it, he'd automatically go into his performance state of mind – the ideal emotional state that led to his best performance.
Focus: This was based around two different areas. First, focus on his own performance and on learning, and leaving the results (since he couldn't control them) to just happen. And second, he developed a Pre-Planned Thought (PPT) that he used to regain his focus in a fraction of a second.
Brain Integration: Joe made Cross Crawls and other brain integration exercises a way of life. He started his day with them, and did them just before getting on his bike. This switched his brain on, so he processed information faster.
Sensory Input Sessions: These exercises (as I've written about in the past here in Speed Secrets Weekly) became a "go-to tool" when he went to new tracks, and whenever he felt he needed to distract his mind from trying too hard.
Ongoing Coaching: Before and after each event, Joe and I talked, got focused on the objectives, and tweaked and fine-tuned his program on an ongoing basis. In three years, I went to three of his races (wow, are those awesome events to watch!), and the rest of my coaching was done by email, text, and phone.
Okay, there were a few more details… but those are between Joe and me!



Finally, one very important thing I need to mention. When Joe and I first started talking about working together, his attitude was a bit like, "Yeah, we can do that, I guess." I left him to think about it, and gave him the background information to consider. And then, a few months later, he called me and said, "If I'm going to do this, I'm going to do it all the way." And that was the commitment he needed to make. I could give him the tools, but he needed to embrace them and use them.
When I ask drivers of all levels and types what percentage of performance and race driving is mental versus physical, I've never heard anyone say it's more of the latter than the former. Every single driver I've asked this question of replied with something between 70 and 95% mental.
The problem is that while drivers know the sport is more of a mental challenge than it is a physical one, they don't know what to do about it. It's easy to find information, instruction, and coaching on the physical parts; it's difficult to find the same type of mental training.
The other thing is that many drivers think that all that mental game training is just woo-woo stuff, and "I don't need anyone messing with my head." It's almost as if the mental game is not macho enough. But when a guy like Joe Kopp, who lays a motorcycle on its side, banging elbows and knees with another rider or two as they slide through the dirt turns of the Springfield Mile at 140 MPH embraces the mental game, doesn't it make you wonder why others don't?
– Ross Bentley (with help from Joe Kopp)