Speed Secrets: How to Make Mistakes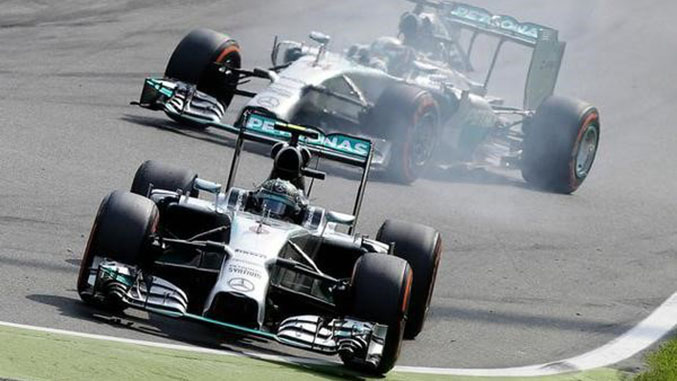 The theme running through this issue is being okay with making mistakes, experimenting with them, and learning from what did and didn't go so well. In a sport like this one we're all involved in, it takes an experienced eye to ensure that you make only the "right" mistakes, and experiment only so far. – Ross
Constantly doing the same thing, at the same place, within the same pattern is simply repetitious practice. Yes, you are practicing. Yes, repetition will increase performance… to a point. But are you learning anything new?
Consider an alternative. Go make mistakes.
To learn something new, change whatever you are doing now. That means you will, along the way, be making mistakes – deviating from your norm. If you are not making mistakes, you are not learning – or at least not learning enough. The key is to make more mistakes than the competition, so you have more choices from which to learn.
Without errors, the trials accomplish nothing. Give yourself permission to make mistakes. Mistakes are not losing, or failures. They are the keys to making progress. The evolution of learning moves forward by this trial and error process. A mistake is simply another way of learning things.
Develop the confidence to promote mistakes. Without errors, practice wouldn't accomplish anything. Mistakes are part of the dues one pays for quicker lap times.
Mistakes are not just golden opportunities for learning; they are, in an important sense, the primary opportunity for learning something truly new. Gaining proficiency (the science of driving) is allowing yourself to make mistakes. Honing your art is learning which ones to keep.
Besides mistakes that just happen, which many times turn into the best learning opportunities, preplan your mistakes, and preplan evaluation time immediately after. Encourage yourself to make five different preplanned "mistakes," in the same corner, in successive laps.
Perhaps: Enter a little too fast, then turn in a bit early, enter from mid-track, from inside, and finally brake early, but keep your speed at turn-in where you believe it should be. Or, brake progressively earlier on each of five laps. On another five laps, brake progressively later.
Use your imagination, put scenarios together you usually would not consider. Think of them as training exercises. Do something wrong on purpose, and figure out how to make it right.
Why Don't We Allow, Or Even Encourage, Mistakes?
Fear of making mistakes is deeply ingrained in our culture. We have been taught from our formative years that mistakes have serious repercussion in behavior, academics, social interaction, and athletics.
Our society tends to be expert-centric, and experts do not make mistakes. Perpetuating this, success takes on the value of being driven by a self-image requiring us to be experts rather than learners.
Most believe that others will see a faux pas as incompetence. A sense of embarrassment, combined with the inevitability of setbacks when attempting new things, explains why many people give up on their goals; they are not prepared for the mistakes and failures they will face on their way to what they want.
What's missing in many people's beliefs about success is that the more challenging the goal, the more frequent and difficult the setbacks (mistakes) will be. The larger your ambitions, the more dependent success will be on your ability to overcome and learn from your mistakes.
You can only learn from a mistake after you admit you've made it. The first instinct after a mistake is to deny, consider covering it up or rationalize it away. Wise people admit their mistakes easily. They know progress accelerates when they do. Do not distance yourself from any possible lesson.
How To Learn From Your Mistakes
The secret is knowing when and how to make mistakes, so nobody gets hurt and you can learn from the experience. You can only learn from mistakes when you are given, or make the space, for them to happen.
Build mistake opportunities. Don't mess with the parts that are already working. Be more opportunistic about taking risk. Do not be so locked in that you ignore the voice of judgment to bail out and stop your experiment. There are others on-track, and safety is paramount. Learn within the bounds of "smart."
Cultivate the habit of experimentation. Guided by what you already know, take some creative leaps in the dark, and be informed by the results. This is bound to trigger a mistake. That's OK. The important thing is to make the mistake so you have something serious to correct.
Small mistakes tend to be invisible, so all we see is a stupendous string of triumphs. The short-range solution of hiding a lot of small mistakes will come back to haunt you in the long run. Admitting error clears the scorecard. Do not be afraid to take ownership of your mistakes.
A mistake does not become a failure until you refuse to admit it, and correct it. The bigger the mistake, the better the opportunity. Be ready to take advantage of unlikely success and ready to cope gracefully with failure. It is also easy to make new mistakes by spending too much energy protecting against the previous ones.
Success in learning from mistakes often requires involvement from other people, either for advice, training, or simply to keep you honest. They may ask you questions that surface important details. There's nothing worse than flailing around trying to fix something you don't comprehend; you'll only make things worse. Admitting you need help (and asking for it) often requires more courage than trying to do it on your own.
The most important lesson in all of mistake-making is to trust that while mistakes are inevitable, you will constantly be challenged to examine your ability to change.
Getting It Wrong
There is such an emphasis today on instant gratification and being a winner that we often forget the valuable lessons we learn from getting-it-wrong. Remember: trying something, even if it does not work, often opens doors that would otherwise have remained closed. Finding the mistakes leads to incremental improvements. Each successive iteration improves the next, honing and polishing until a new skill is obtained.
Let's make better mistakes tomorrow.
– E. Paul Dickinson