Speed Secrets: Five Important Important Guidelines To Racing Sponsorship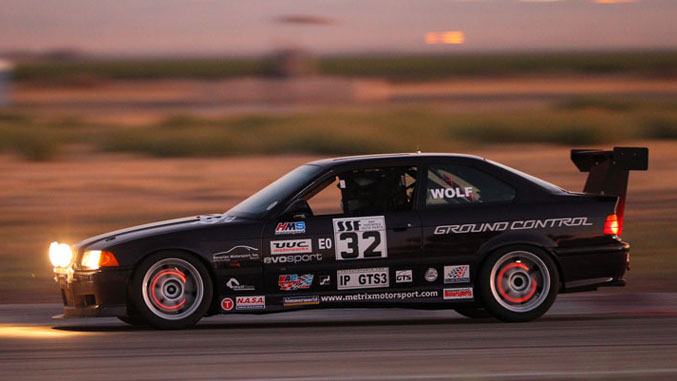 In the past few weeks, I've been telling as many racers as I can about Brian Bonner's new sponsorship coaching service, PSST! No, I'm not getting a cut on every sponsorship deal he puts together! I'm telling people about it because I wish I'd had access to Brian's knowledge and experience early (and even later) in my racing career. –Ross
(Also be sure to check out the details of Winding Road Racing's sponsorship program here.)
"But why would anyone want to sponsor me?" This is probably the most common thought that goes through racers' minds when the subject of sponsorship and how to acquire it is discussed. It's certainly something that I hear all the time from racers who think that "real" sponsorship is limited to those competing in major professional series. Not true.​​​​​​​
The answer to that question should be: a company or brand that would like to influence the people that your racing program influences. The people who see you at the track, on the way to and from the track, online, and maybe even on TV. Your "sphere of influence," as it were.



Example; my 10-year-old son races go karts (just the indoor variety up until now), and his sphere of influence is limited to the other competitors, their parents, other family who are the spectators, plus the 170 people who have liked the Facebook page we set up for his racing "career" (it doesn't hurt to dream). So, at first glance, there's not much value for a sponsor there, but if the sponsor was trying to find unique ways to appeal to young kids in the area for their local business (video game store, amusement park, pizza place, etc.) and the sponsorship dollar value was scaled to allow for a potential return on investment (i.e., pretty small), it could still prove to be a worthwhile investment. And, yes, he has a couple of sponsors.

I used this extreme example specifically to get you thinking, "Hey, my sphere of influence is WAY bigger than that, so my racing program must be sponsorable (yes, that's a made up word), too!"

Is every racing program sponsorable? Probably not, but most are, at some level, provided you keep a few guidelines in mind:



1. You will be carrying the sponsoring company's name on your race car (truck, kart, bike…) and you must act accordingly. You will need to keep your race car, suit, crew shirts, pit equipment, transporter (I use this term for whatever gets you to the track), etc., in presentable condition. You don't have to look like Penske, just look like you care. The impression you are making is not just about you, now.
2. If you have a propensity for doing outrageous, illegal, or otherwise bad things, you probably should stick with being self-sponsored. Unless the sponsor is into that sort of thing, of course (just kidding!).
3. The people in your sphere of influence must be potential customers of the sponsor's products or services. At the professional level, we'll spend lots of time analyzing demographics and psychographics to look for sponsor fits, but at lower levels, just look around and use some common sense.
4. You must be able to service a need that the sponsor has: increased awareness, perception, store traffic, social media reach, etc. Some small businesses still view social media as a necessary evil and do it very badly (or not at all), and if you have built, or are building, a reasonable following, that could prove to be one of the most valuable parts of your program for them.
5. You must be able, and willing, to scale the sponsorship program to that particular sponsor's needs and budget in order to deliver value (i.e., a reasonable return on investment) to the sponsor. Over time, as you learn what works and what doesn't for that specific sponsor, the opportunity to grow the sponsorship should be there if you've done your job well.

So, who would want to sponsor you? I hope your answer to that question is a little different now.
– Brian Bonner