Special Value Package: Test Drive A Spec MX-5 Car At COTA In April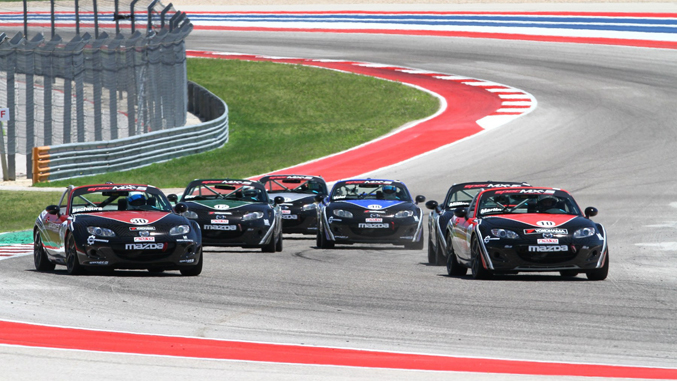 Chin will be running Saturday and Sunday track days at Circuit of The Americas, April 6-7, 2019. Winding Road Racing has put together a special value package to allow drivers interested in the Spec MX-5 Challenge West Series to drive one of the cars at one of the great tracks in America. If you decide to join the series, this will be good practice since the Spec MX-5 Challenge West Series will be racing at COTA in May as part of qualifying for its $100k+ national championship.
Save Over 50%
The full cost for a Spec MX-5 Challenge weekend is $9000, but thanks to support from Yokohama and Pagid Racing, WRR is offering this test for $2100 per day, plus the cost of entry. The $2100 fee covers car rental, mechanical wear and tear, transport, scrub tires, rain tires, fuel, pads, fluids, nitrogen, mechanics, prep and setup. Drivers may elect a single day or two days. This is a standard track day, with 4-5 sessions per day of approximately 30 minutes each. Total run time is scheduled for 3 hours max (if there are no track clean ups or other adjustments). WRR can offer dedicated coaching and data analysis. Drivers are responsible for their personal transportation, lodging, and meals, entry fees, plus damage due to crashes, contact, off-track excursions and abuse. Drivers must be SCCA, NASA, PCA, BMWCCA or SVRA full competition licensed.
In summary, you get to drive a fully supported Spec MX-5 car to see if you'd like to join the 2019 Spec MX-5 Challenge and run for $100k+ in prizes. Your price is about the cost of rental and fluids.
For more information or to register contact Jeff Sexton: [email protected]