Spec MX-5 SimRacing Challenger Driver Profile: Chris Henn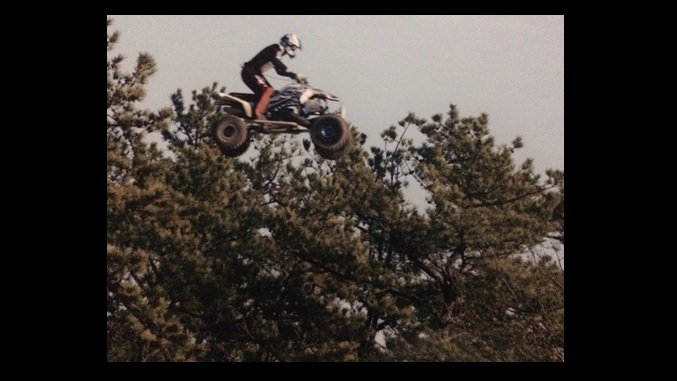 A seasoned time trials and driver with a cool, mixed background of motorsports takes to the Spec MX-5 Sim Racing Challenge to see what's up. We wish Chris the best of luck for the rest of the season!
What's your name and where are you from?
My name is Chris Henn and I'm from Coram, New York.
What line of work are you in?
I'm in the auto repair business.
How old are you?
41
What was your motivation for participating in the Spec MX-5 SimRacing Challenge?
I've wanted to get into road racing for a few years now, and the Spec MX-5 SimRacing Challenge is a great opportunity to get some seat time in a real race car, as well as for me to make the next step into racing wheel to wheel.
Do you have any previous non-virtual motorsports history?
I've always had a passion for motorsports. I started racing ATV motocross when I was 14. My first AMA sanctioned event was in 1992. By 1995, I moved up to pro level and finished 2nd in points. The next year I won my first overall season championship. I started going to national events, but finding the time and money to travel to these events was tough. I raced motocross for a good decade until multiple injuries put my racing to a halt and it was time to try something different. I raced oval for a couple of years and did pretty well but it didn't give me the thrill I was looking for, so I gave sports cars a try.
In 2009 I entered my first time trial event at Lime Rock Park and was instantly hooked. Since then, I've become a time trial instructor for EMRA (Eastern Motor Racing Association). I have two time trial championships with two different cars. I would love to race wheel to wheel again one day, I just haven't had the opportunity just yet.
Do you feel virtual motorsports is becoming a valid starting point for participation in actual motorsports?
Virtual motorsports is absolutely an excellent starting point for someone who hasn't had any track experience. You are able to learn new race tracks as well as develop your racecraft. IRacing, without a doubt, helped me to become a better overall driver.
Are you a 'gamer' or do you mostly only sim-race?
When I was younger I played video games quite a bit. Now I just sim-race.
Do you consider sim-racing a game?
I do consider sim-racing a game mainly because it's fun and challenging, but sim-racing is also a great tool to learn.
How long have you been sim-racing?
I've been sim-racing for around eight years or so.
Are you very active in sim-racing?
I'm in the seat 3-4 times a week. I don't race as much as I used to, but I do still test and practice regularly.
Do you run in many leagues?
For now, it's just the Spec MX-5 SimRacing Challenge. I have run in many leagues before though.
What's your favorite car or series to compete in?
My favorite car is definitely the MX-5. Whether it's the NC or ND, I like them both.
How much time would you say you put into sim-racing?
I don't put as much time into sim-racing as I would like. I just don't have the time anymore.
How do you rate your chances of winning the driver development test at the end of the season?
I think my chances of winning are good. I just have to be more consistent with good finishes.
Anything else of interest you'd like to share?
Although I haven't had much time lately to drive in real life track events, I am looking forward to the rest of the season in the Spec MX-5 SimRacing Challenge. I'm also looking forward to attending the Northeast Grand Prix IMSA event at Lime Rock Park in July, and the IMSA Weathertech Laguna Seca event in September.