Spec MX-5 SimRacing Challenge Driver Profile: #51 Steve Ficacci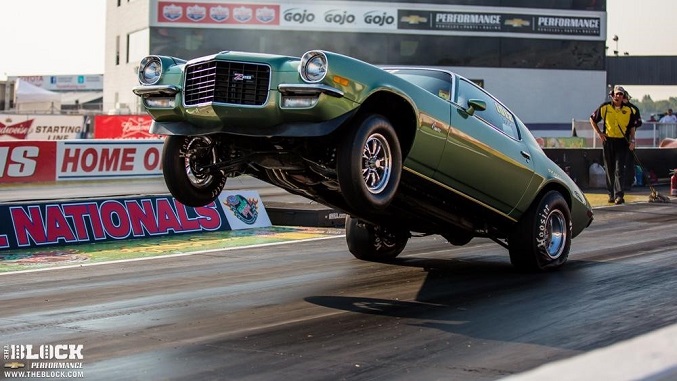 Steve comes from the unfamiliar world of drag racing and is one of the few drivers who have started every race this season and finished in the top-10 in 50% of them. He is currently tied for 9th alongside Matt Bussa.
What's your name and where are you from?
Steve Ficacci – West Caldwell, New Jersey
What line of work are you in?
Currently, I am a stay at home Dad with a 6 year old, 5 year old and a 6 month old. Previously I was an Industrial Designer.
How old are you?
39
What was your motivation for participating in the Spec MX-5 SimRacing Challenge?
I seek out series that have a high level of competition; I like to know how I stack up against the best.
Do you have any previous non-virtual motorsports history?
I did a bit a karting when I was younger. I raced paved road primarily with the KT-100 Yamaha. I was quite successful and won Championships in several different classes. I also competed in drag racing. In drag racing I have won Championships at the local level. I also raced in the NHRA where I have held numerous records and many class wins. I have won my class at the US Nationals which is drag racing's biggest stage.
"In 2018 I was fortunate enough to be part of a LeMans winning team. We won the top split of the first time slot."
Do you feel virtual motorsports is becoming a valid starting point for participation in actual motorsports?
It can't hurt. There are things that you can learn much faster in the controlled environment of the sim that would take longer in reality. Everyone having equal equipment sure makes it a lot easier. In a technical aspect I find that sim racing is much harder. You can only rely on your eyes and a little bit of the force feedback to feel what is going on. On a real race track there are many things you can do without thought because you are driving with all your senses.
iRacing is a tool, not much different from batting cages. Just because you can hit the ball in practice, doesn't mean you can hit a ball off a major league pitcher. Fear cannot be simulated; can you keep it flat going down the Mulsanne Straight 2 inches off the ground in the dark, looking through a small windshield? In sim everyone can.
At the end of the day real racers will find a way to get on a racetrack.
Are you a 'gamer' or do you mostly only sim-race?
My PC only has iRacing on it.
Do you consider sim-racing a game?
I think that depends on how you approach it. You can use it as a tool to simulate reality, but I feel many iRacers are gamers who use it for entertainment.
How long have you been sim-racing?
I started in early 2017
Are you very active in sim-racing?
Lately, I can only dedicate a few hours a week. I would like to get a bit more time in as I'd be more competitive.
Do you run in many leagues?
In the past I have run the Skip Barber 2K Cup which has a very high level of competition. I also raced a few seasons of SCRS and Skip2Next series. Lately though, I cannot devote enough time to be competitive, so I have not participated. I would really enjoy a series that has a random track drawing before the race. I like this as I feel it simulates real life racing where track time is limited.
What's your favorite car or series to compete in?
I'm between series right now. I enjoy slower cars because the racing is closer; close racing is exciting.
How much time would you say you put into sim-racing?
5 hours a week or less.
How do you rate your chances of winning the driver development test at the end of the season?
Currently they're slim. There is a gap between myself and the leaders that I cannot seem to close right now. I began learning this car for this series and the curve has been steep. I picked up quite a few things since the season started and I'm still searching for more.
Anything else of interest you'd like to share?