Spec MX-5 Challenge: New $100,000 Championship Series FAQ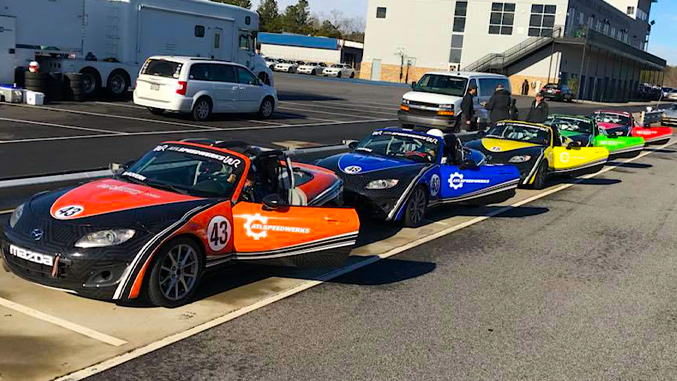 In response to a wave of enquiries about potential seats in the new 2018 Spec MX-5 Challenge, the series has published an FAQ to answer many of the most common questions about racing in the series. The FAQ covers costs, schedule, cars, pricing, licensing and more. The series organizers will publish updates to the FAQ as new information becomes available.
The most recent FAQ can be found here, on SpecMX-5.com
Spec MX-5 Challenge offers a new rung on the pro ladder system, positioned between Spec Miata and Global MX-5 Cup, with $100k in winnings going to the champion. With full arrive & drive service, Spec MX-5 Challenge is intended to be a cost-effective series focused on driver development. If you are interested in becoming a Spec MX-5 Challenge driver for the 2018 season, fill out the easy application form here. Deadline is January 31st.