Showroom Hot List: Volume 3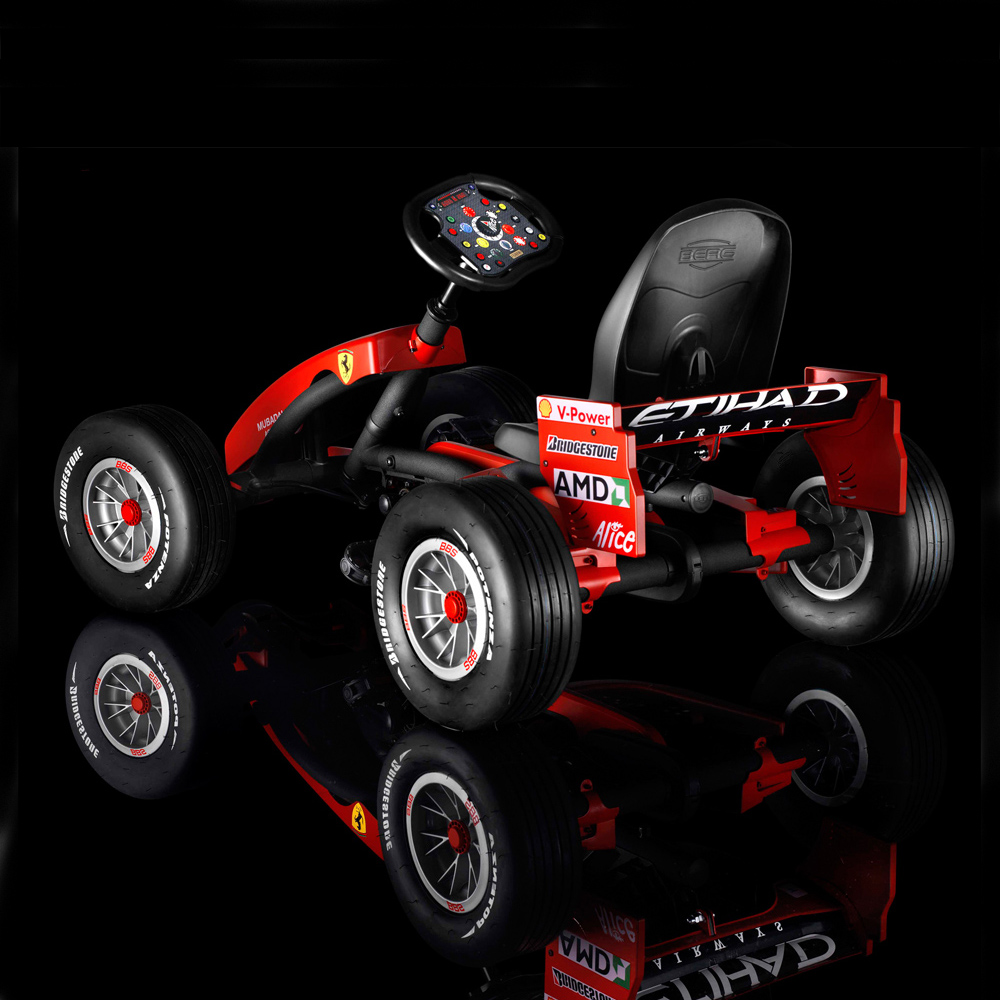 As we continue to build the Winding Road Showroom, we come across lots of cool products that we geek out over, whether it's a cool automotive accessory, watch, gadget, book, or art. Here, we have gathered a few that we found to be particularly interesting or desirable, and we think you'll like them, too.
Fact: The only driving companion that's better than a pretty lady (or a handsome man) is a loyal pooch. A dog hanging its head out the window, tongue slobbering and ears waving is arguably one of the happiest images in the automotive world. Protect your pup when you're driving with this safety harness, approved by the American Kennel Club.
Bluetooth isn't just for making phone calls on the go anymore. It's also become an extremely popular way of playing music from a phone over a set of speakers. This Bluetooth system from Midland is perfect for motorcyclers. It can be synced up with a media device, navigation system, or phone to pump tunes, directions, or conversations right into your ears, completely hands free. The system can also be used in a rider-to-passenger mode, or a bike-to-bike mode. Comes in sets of one or two.
Give your office the look of an abandoned Route 66 gas station, with this vintage clock which features a face finished in old, beaten up license plates.
There's just something about the open road and a motorcycle that gets us excited for road trips. Unfortunately, lodging on the open road isn't always available. If you find yourself in a similar situation, then Harley-Davidson's Rider's Dome Tent might interest you. It'll sleep up to four people, and provides safe, dry storage for your Harley (or Hayabusa, or Ninja, or R1).
After thousands of hard miles, your car's interior could probably stand for a good cleaning. Avoid harsh chemicals that could damage materials and opt for steam. This steam cleaner is reasonably priced, and is a great way to deal with hard-to-manage stains.
Are you convinced that you could have been a Formula 1 star, but complain that you never got a chance when you were younger? Avoid your parent's mistake by getting your little tyke started with this Ferrari F1 pedal kart. Your kid will be the talk of the neighborhood, showing up to the playground in a Ferrari, instead of the toddler-standard Cozy Coupe.
Racing requires a lot of gear. This bag, from Alpinestars is perfect to handle your overalls, gloves, socks, and shoes, along with a set of street clothes to wear home from the track. Includes an extendable handle, a pair of roller wheels, and lockable zippers.
We love well-engineered solutions to everyday problems. Like this wrench, which features eight different socket heads, along with an eight-pound magnet. It's got a triple-chrome finish, and is perfect for all manner of jobs around your vehicle.
A slight departure from Puma's other automotive branded shoes, these Evospeeds are far more casual than the dedicated motorsports shoes. Still, these look good and classy, making them perfect for walking the pit at your next race.
While we certainly don't endorse drinking and driving in any form, we fully support having a glass of suds once you arrive home. Rather than grab a bottle of the local microbrew, why not make your own beer? This system brews, ferments, carbonates, and dispenses your favorite style of brew. If you are thinking of dipping a toe into the dizzyingly complex world of home brewing, this might not be a bad way to see how much you really enjoy it.